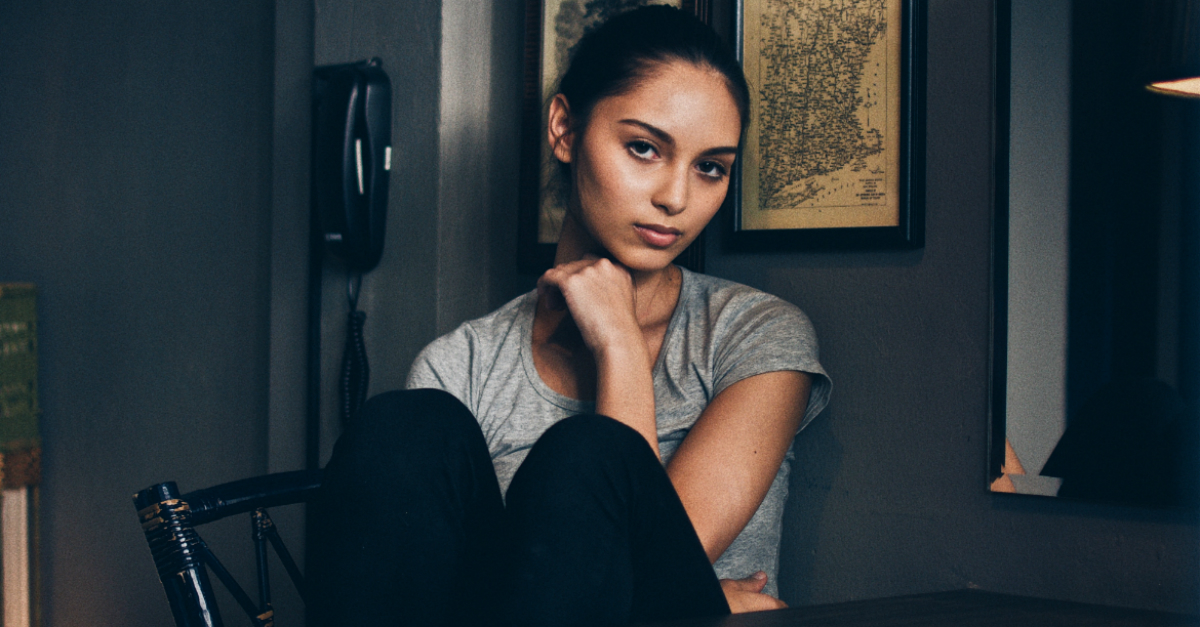 What happens when the ideal strong woman in your head becomes an idol?
We end up looking to her as the example, instead of looking to the Lord. When we measure our mistakes against this woman in our head, we always come up short.
I'm a wife, mom to 7, podcast host, and an international speaker. My husband and I manage a busy home while also caring for the needs of my aging parents, who live across the street. Some people who know me might want to add my name to their mental list of strong women.
But what they can't see is my secret stash of junk food that keeps her from losing it with my kids at the end of a long day. Or the times when I over caffeinate to cover the fact that I feel stressed to the point of breaking.
There is one guarantee in life, we will all face tough times. Those moments when nothing seems to go right, no matter how hard we try.
When all of your carefully laid out plans fail, and you feel driven by adversity instead of feeling led by peace. Trying to raise your kids, do well at work, get the bills paid, and keep in touch with your closest friends feels like an impossible task when you layer on challenges such as poor health, or a troubled marriage or money issues.
A group of my friends and I planned a fun weekend getaway recently. As we sat around on the patio catching up with one another, we took time to share both the celebrations and the difficult areas in our lives.
Just a few of the challenges from the past few months included: a hit-and-run car accident, a pending divorce, death of a father, and a brother fighting two types of cancer at the same time. In our small group, there were so many big issues.
I would not hesitate to put each one of these women on my mental list of strong women. They each live, lead, and love in so many beautiful ways in spite of some of the toughest times they have ever had to face.
Unfortunately, none of us can escape trouble. Scripture warns us, "in this world you will have trouble" (John 16:33). As believers, we understand that we can't escape trouble, but what does it look like to be strong when we're facing tough times?
How do we remain strong when life is full of struggle?
The next time we come face to face with tough times, here's three decisions we need to make.
Decision 1: Who Is God?
This is one question with two separate meanings.
Meaning #1: Decide early on, who is in control in this situation, you or God? Are you dependent upon God the Father, the author of your faith? The One who has gone before you to make your way straight? Or, do all the decisions depend on you? Are you the one calling the shots? or is God?
Meaning #2: Reflect on your current view of the character and nature of God in the midst of your situation. This is the most critical decision. When the circumstances in life leave you feeling pressed in on all sides, you may feel tempted to narrow your perspective of God.
Instead of seeing Him as a loving, compassionate Father, you may see Him as angry and distant from your problems. A strong woman who sees herself as the center of her universe will find that her strength will fail her, but a strong woman who centers her life around God will find exactly what she needs to move forward and face another day.
My husband and I own our own business and we homeschool our kids. My parents who live across the street are getting older and my kids are growing up faster than I can imagine.
When times are tough and I feel stretched thin with these responsibilities, I see God as my peace. Only God can provide the peace I need to handle the tough moments. What makes us strong is not the need for control, but our need for the One who is in control.
When I try to make things happen on my own, I forget to reflect on God's character. This happens most often when I feel behind on getting things done. The go-to solution I often try involves staying up late and getting up early.
This plan usually leaves me feeling exhausted and even more overwhelmed. But when I remember that God is my provider, I give myself permission to rest in Him.
Instead of the restless pursuit of checking off one more thing on my endless to-do list, I find praying with a focus on the names of God or putting on music while I worship, calms my mind. When I feel overwhelmed with anxious thoughts, sometimes I struggle to find the right words to pray and the lyrics become my prayer set to music.
As the songs minister to my soul, I allow the words to extend the deepest desires of my heart.
Decision 2: What Does Intentional Look like in This Moment?
As I travel around the country equipping moms with tools to help them shift from busy and overwhelmed to intentional and on purpose, I developed an encouraging definition for intentional.
Intentional means having both the courage and the confidence to live true to your core values. When facing tough times, the second decision is to live true to your core values in the midst of your feelings. Choose three words that describe what matters most to you. If you had to choose only 3 words to live by, what words would you choose?
I encourage every family to have 3 core values and to use them as a guideline for all family decisions. From what movie to watch, to what events to attend, to how you spend your money or make friends. Your core values guide your decisions.
But in tough times, your core values are more than a guideline, they become a lifeline. A lifeline that tethers you to what matters most to you and your family.
Instead of being divided due to feeling overwhelmed, you can remain connected through your core values. They allow your heart and mind to focus on what really matters.
Our family's three core values are faith, love and respect. When I'm facing tough times, I ask myself, what does intentional look like right now? Which one of my core values can help me deal with the poor attitude of one of my kids without developing one as well? When my hubby and I disagree, we use our core values to reconnect and help our tempers to cool off.
For my birthday gift this year, I asked my family to help clean out the garage. Years of collecting junk had made the garage a collection of overwhelming piles of delayed decisions. I like to get rid of things, and my husband likes to keep things 'just in case'. When we work together to de-clutter there's a rich opportunity for he and I to disagree. But, our core value of respect kept the arguing at bay.
We were more committed to respecting one another than we were about getting our way when deciding what to keep or donate.
Tough times expose us and give us a chance to see who we are at the core. If we find that our reactions don't reflect our best moments, let's redeem any mistakes by seeking ways to align with our core values.
Decision 3: Believe That Better Days Are Ahead
It takes courage to say "in spite of what I see, I trust that better days are ahead". When 1 Thessalonians 5:18 says to give thanks in all circumstances, it doesn't mean that we are excited about our circumstances.
Sometimes we're crying our way through the messy situations of life. When we acknowledge that better days are ahead, it gives us permission to feel the feelings of right now.
When we give ourselves permission to be honest with our feelings, we release the pressure to pretend to feel joy by wearing a fake smile. One day we'll get back to a place of joy, but right now there's only room for honest feelings. Keep making a daily decision by saying this to yourself: "I believe better days are ahead."
A strong woman accepts her own weaknesses while trusting that God is strong on her behalf. The next time you face tough times, remember even though you may not feel strong, you can make these three strong decisions.
---
Susan Seay is an international speaker and host of the Mentor 4 Moms Podcast. Join her for weekly episodes to learn how management tools commonly used in the marketplace can help you to better manage your home. To find out more, or to grab her FREE guide "12 Things Intentional Moms Do Differently" visit her website –SusanSeay.com and connect with her on Facebook and Instagram.
Photo Credit: ©Unsplash/Joshua Rawson-Harris
Susan Seay is an international speaker and host of the Mentor 4 Moms Podcast. Join her for weekly episodes full of practical advice for high capacity women. She is highly skilled in helping you to make difficult decisions with ease. To find out more, grab her FREE guide "12 Things Intentional Moms Do Differently" via her website: SusanSeay.com. You can also connect with her on Facebook and Instagram.