The season of Lent is an opportunity for us to reflect on who we are and who God is. The 40 days before Easter is a time to reorder our lives. The long season before Easter — from which we get the Anglo-Saxon Lenten — is a time to remember the suffering of our Lord in the 40 days and 40 nights in the desert and his overcoming the power of the devil for us. Grace always precedes duty. But gratitude always follows grace. It is, therefore, the duty of love to pause — if not during the Lenten season, then sometimes — and reflect on the enormous gift of the righteousness of Jesus Christ. This devotional act necessarily involves self-examination. And self-examination might lead to answering the call of God in Joel to return to God.
Lent represents, for believers, an opportunity to recognize our innate sinfulness and intrinsic — desperate — need for the righteousness of our Lord Jesus Christ. It is a time of introspection. It is a season not to forget the rest of the life of Jesus that is emphasized in the church year but to focus our minds and hearts upon his life lived for us. For others, however, like my friend, the Lenten season represents an obligation by a hierarchical church upon the individual believer. Some of you reading this made feel this deeply. I understand. You might even associate it with works-righteousness: "you must do this in order to gain God's favor."
In a sense, the Lenten season offers a private confession of sin. But like in my own church, private confession comes after a corporate confession of sin. The season of Lent is rightly associated with the larger Body of Christ. For in Joel 12, God orders Israel's leaders to "call a sacred assembly" and call for a "fast." We cannot separate our spirituality from life in the Body of Christ. Virtue is not cultivated, vice is not shed only in private but in the community of God's People. So, to even consider giving something up for Lent, let us return to the Scriptures and start with Joel. Any Lenten experience of following Jesus may best come from our encounter of Him in the Scriptures. There, the Holy Spirit shows us what we need to put on and what we must take off.
Popular Things to Give Up for Lent
Social Media
Alcohol
Chocolate
Swearing
Soda
Fornication
Fast Food
Sugar
Marijuana
Lying
Four Attitudes to Give Up for Lent from Joel 12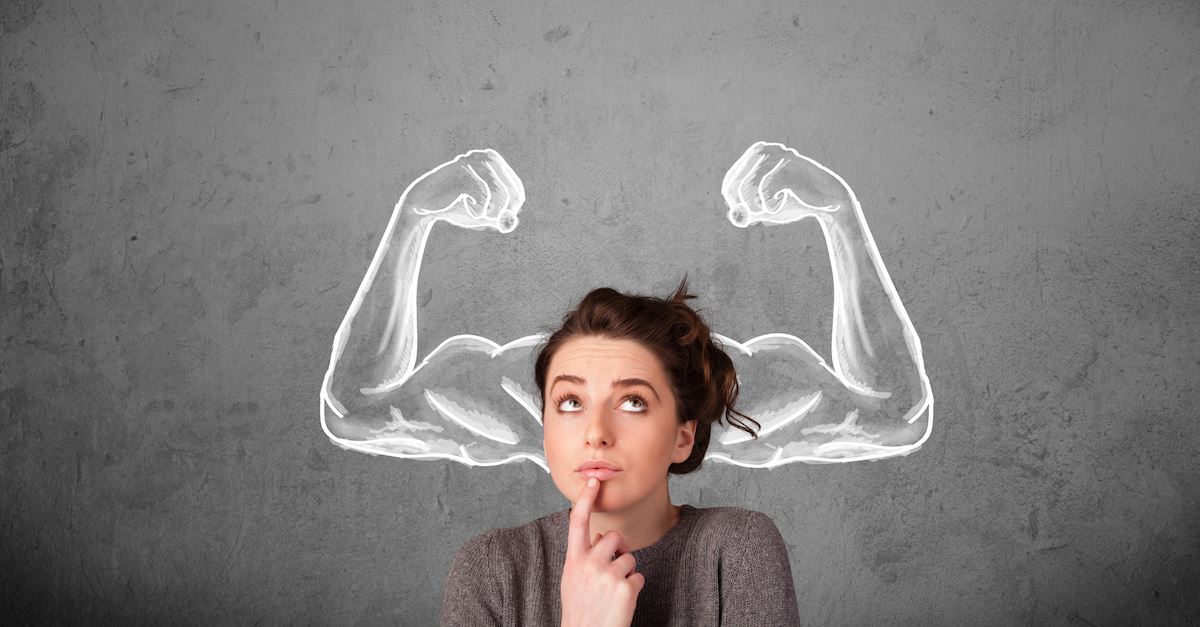 1. Let us give up the mirage of self-dependence for Lent.
When we are walking through the desert days of life, we are prone to see mirages in the desert. Sometimes, we see the false image of self-dependence or living independently of God. Mercifully, our gracious God stops us in our tracks and shows us the reality. God tells us that we cannot live independently of Him. He desires that we turn from self and turn to Him:
"Now, therefore," says the Lord,
'Turn to Me with all your heart,
With fasting, with weeping, and with mourning'" (Joel 2:12).
So, "Fasting, weeping, and morning," is actually something that God calls us to do. We do that in our conversion certainly. However, we also do that each Sunday when we confess our sins and recognize our need for God. The season of the lengthening of days prior to Easter Sunday is one opportunity — and there are others — where we are invited to ask ourselves, "Am I living for self or for God?"
The dust of this old world so easily clings to our feet as we tread through the pathways of life. This Lenten season offers the opportunity to shake the dust off of our feet by remembering that Jesus lived the life we could never live and died the death that should have been ours. Let us, therefore, be rid of self-dependence: virtue without God. Let us also purge the ridiculous notion of privacy: spirituality without God. We need each other. We need God.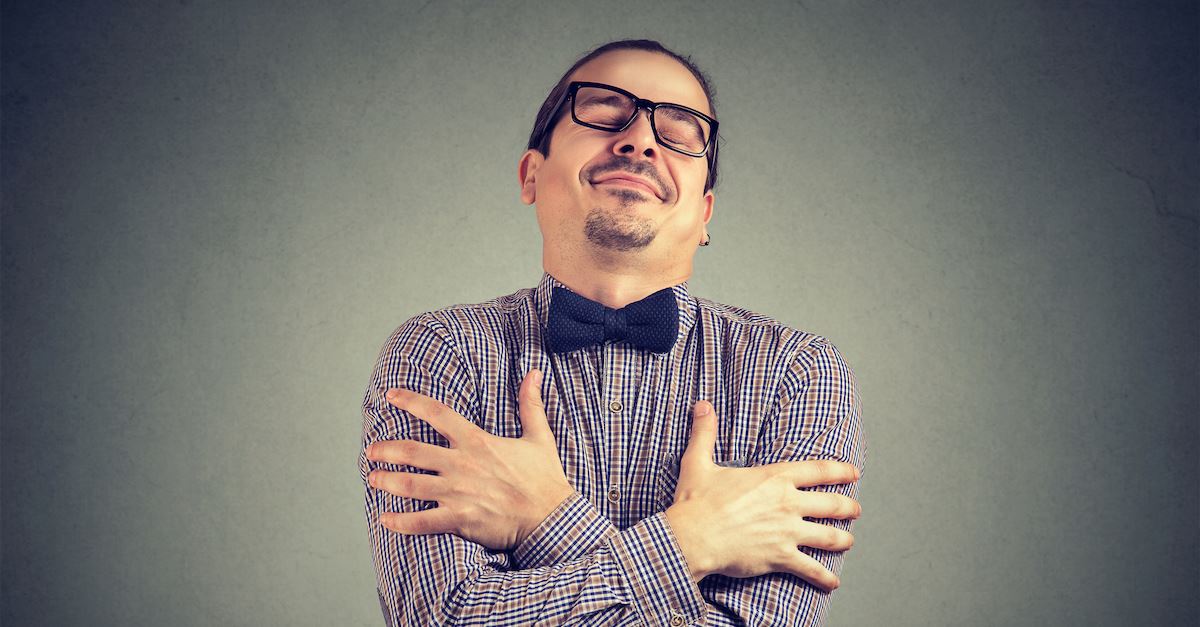 2. Let us give up the masquerade of pretentiousness for Lent.
For so, the Lord God, speaks to us from his word:
"So rend your heart, and not your garments;
Return to the Lord your God,
For He is gracious and merciful,
Slow to anger, and of great kindness;
And He relents from doing harm" (Joel 2:13).
Did you notice that? The very hypocrisy that we sometimes see in the practice of Lent (though we are capable of such hypocrisy in any season of life) is precisely what God wants us to be rid of in such a season: "Rend your hearts, not your garments." Go to the secret prayer closet of your life and confess your sins to God. Take time each day in this season, or, if you prefer, the season of your own making, and be honest with God about yourself. Ask yourself questions:
Have I in any way made a show of my faith?
Have I called attention to my piety rather than God's promises?
Have I sinfully sought, in some way, to weaponize virtue to gain the upper hand on a fellow believer (the "holier than thou" syndrome)?
Am I, even now, using the Lenten season of penitence to "go through the motions" so I can avoid the deep and dark thoughts that remain untouched by the grace of God in Christ?
As you can see, this whole matter of the "long season" before Easter is a very serious matter. The Lenten season calls us to be honest with God. We are invited to remove the mask of pretense and to receive the sign, if not on our foreheads, then deeply in our hearts: "If any of you wants to be my follower, you must turn from your selfish ways, take up your cross, and follow me" (Matthew 16:24 NLT).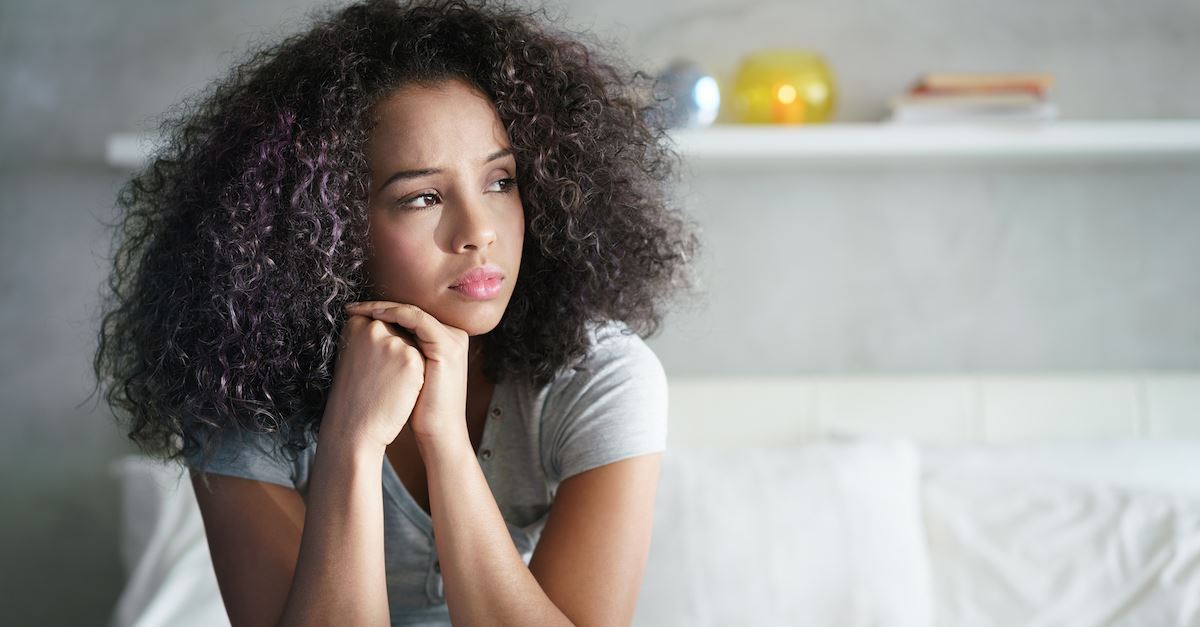 3. Let us give up the misguided attitude of hopelessness for Lent.
The diabolical designs of the Devil leave us not only trapped by the sin that enticed us but devoid of hope, often resisting the new life which Christ offers in preferment to the familiar pain we know. But God's grace is greater than all of our sins. If you are breathing, then you must know the hope of the Gospel. He is here. He will never leave you nor forsake you. It is in this way that our "dark night of the soul" becomes the bright light of dawn (J. Cross & B. Zimmerman). One thinks of F. Scott Fitzgerald's line: "In a real dark night of the soul it is always three o'clock in the morning."
The Lenten season affords us the reminder to not only confess our sins but to receive God's forgiveness. The prophets often were called by God to announce God's judgment. But like Joel, in our passage, the Prophet also announces God's mercy and God's grace and God's forgiveness: "Who knows if He will turn and relent And leave a blessing behind Him"— (v. 14). God's mercy leads to a new way of living so we come to this fourth and final attitude that we must give up:
4. Let us give up the misinformed idea that nothing really changes for Lent.
As we go through life, we come to believe that tomorrow will be just like yesterday. The world has a system—a syllogism of Man—that asserts,
Whereas, my father and my grandfather were drunks;
Therefore, each successive generation is bound to be as the prior generation; and, so
Therefore, I shall also be a drunk.
We have two words to say to such determinism: "But God…" (Ephesians 2)
Perhaps those are the two greatest words in the Bible; they simultaneously destroy the syllogisms of man and replace woeful philosophy with the glorious theology of the "Nevertheless but God." Thus, in Christ we live a new life of possibilities:
Whereas, my grandfather and my father were drunks;
Nevertheless, "but God…"
Therefore, I am a new creature; behold the old things have passed away, and all things are becoming new. (2 Corinthians 5:17)
We must cleanse our spiritual arteries of the philosophical plaque of "this present evil age," (Galatians 1:4) by drinking the strong cure from the life of Jesus and the Word of the Lord. God's covenant is unto a thousand generations of those who love him and keep His commandments. It does not matter what yesterday brought because your yesterdays do not designate your tomorrows. Your past sins do not define who you are today. If you are "in Christ," then nothing defines you but the one who lives in you, the Lord Jesus Christ.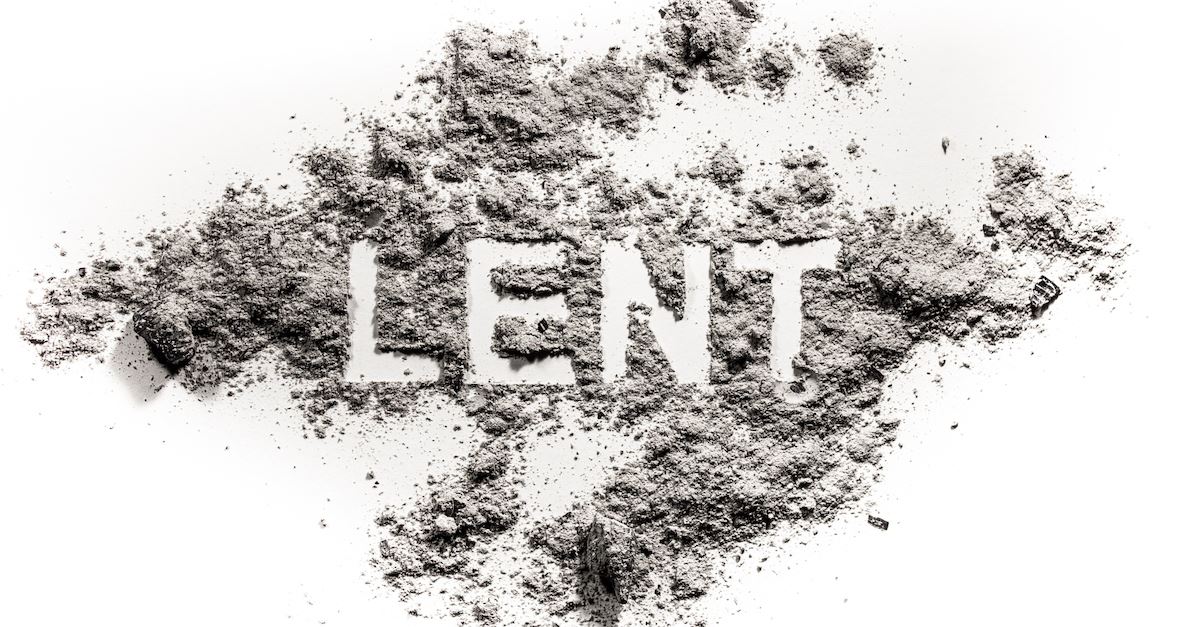 A Final Thought on this Lenten Season
I had a friend, who is now with the Lord, who used to ask me each year around this time, "What are you giving up for Lent?" He was not Roman Catholic. In fact, he was Presbyterian in the Reformed tradition. However, Kevin was the sort of person who demanded an answer! Therefore, around this time of year, this question forced me to reflect upon how I would spend these days. For me, it was always, actually, adding something that had been missing. I almost always have a book that will challenge my spiritual life to read during the season. This year, I am devouring the new work by Karen Swallow Prior, On Reading Well: Finding the Good Life through Great Books. Dr. Prior has arranged twelve virtues to be cultivated through selected works in the Great Books of Western Civilization.
I want to follow God through the life of Jesus Christ. In this sense, I am fully embracing the church year as a means of discipleship. I do not mean to say that those who choose not to are wrong. They are not. I do not impose my time-keeping on others. Nor, do I choose to be a slave to any system but the life of Jesus. The apostle Paul said that every man must be true to his own conscience as he observes to this day or that.
But all of us must separate a season in our lives to remind ourselves of who God is and who we are. The resurrection joy of Easter, like the Good News of the Gospel, is given its triumphant message and meaning by the prerequisite truth of our need to be cleansed from sin, released from the ancient chains of death. The season before Easter gives us an opportunity to either give up to Jesus Christ or to give in to the world.
It was that great poet-preacher, John Donne, of Saint Paul's in London, who preached,
"Now God comes to thee, not as in the dawning of the day, not as in the bud of the spring, but as the sun at noon, to illustrate all shadows, as the sheaves in harvest, to fill all penuries, all occasions invite His mercies, and all times are His seasons."
I love that line: "All occasions invite His mercies, and times are His seasons." May you use every season of life that God extends to you to be strengthened by His grace and led by His Spirit until the ashes of repentance become a white-linen beautiful covering of Christ's righteousness and the spirit of mourning becomes the oil of gladness. (Isaiah 61:3)
---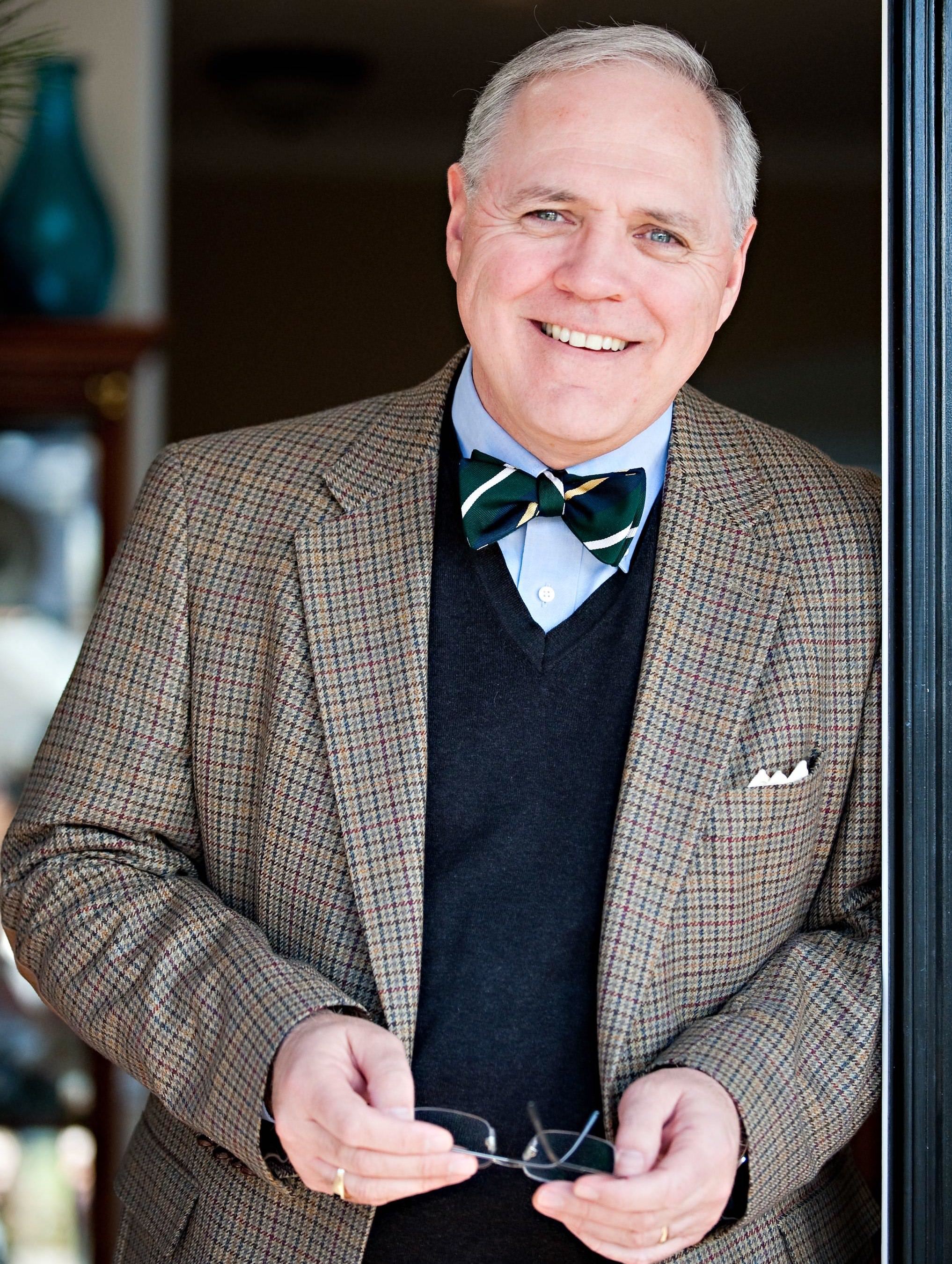 Michael A. Milton, Ph.D. (University of Wales; MPA, UNC-Chapel Hill; MDiv, Knox Seminary), Dr. Milton is a retired seminary chancellor and currently serves as the James Ragsdale Chair of Missions at Erskine Theological Seminary. He is the President of Faith for Living and the D. James Kennedy Institute a long-time Presbyterian minister, and Chaplain (Colonel) USA-R. Dr. Milton is the author of more than thirty books and a musician with five albums released. Mike and his wife, Mae, reside in North Carolina.

Recommended Resources
Photo credits in order of appearance: ©GettyImages/TinnakornJorruang, ©GettyImages/ra2studio, ©GettyImages/Siphotography, ©Thinkstock/DiegoCervo, ©Thinkstock/ViktorGladkov, ©Thinkstock/Azerberber