Grieving the death of a loved one is painful. But when you're mourning, God will meet you where you are to comfort you – and he will help you comfort others who are grieving, as well. Connecting with God in grief leads to real hope. Here are 10 Bible verses for losing a loved one. These verses can help you find peace after someone you loved has passed away. You can also share them with others who are mourning the death of a loved one.
Does the Bible Talk about Mourning and Losing Loved Ones?
The Bible discusses going through mourning after losing loved ones in this fallen world, where all people die. Bible verses acknowledge the reality of grief and its pain. Yet, they also offer hope.
Many people in the Bible – including Jesus – suffer the pain of grief after people they loved pass away. The Bible describes their sorrow, as well as the compassion that God has on them. "The Lord is close to the brokenhearted and saves those who are crushed in spirit" Psalm 34:18 proclaims. The Bible encourages you that God is always present with you and always loving you. God cares about the mourning you're going through and wants to help you through it.
You can hold onto hope that while you're mourning, God will comfort you. Jesus assures you in Matthew 5:4, "Blessed are those who mourn, for they shall be comforted." Not only will God offer you comfort, he will even give you joy. In John 16:22, Jesus promises, "So with you: Now is your time of grief, but I will see you again and you will rejoice, and no one will take away your joy." Joy is possible even in the middle of painful grief, because joy doesn't depend on good circumstances, as happiness does. You can experience joy in all circumstances, even in difficult times. You can also look forward to the joy of joining Jesus in heaven at the end of your earthly life if you have a saving relationship with him.
Bible verses about mourning also point to the real, eternal hope that everyone who chooses a relationship with Jesus has after they pass away. For example, 1 Thessalonians 4:13-18 declares, "Brothers and sisters, we do not want you to be uninformed about those who sleep in death, so that you do not grieve like the rest of mankind, who have no hope. For we believe that Jesus died and rose again, and so we believe that God will bring with Jesus those who have fallen asleep in him."
More Bible Verses for Losing a Loved One
In addition to the four Bible verses for losing a loved one we've just explored, here are six more to help you:
"Precious in the sight of the Lord is the death of his faithful servants." – Psalm 116:15
"He will wipe every tear from their eyes. There will be no more death or mourning or crying or pain, for the old order of things has passed away." – Revelation 21:4
"For God so loved the world that he gave his one and only Son, that whoever believes in him shall not perish but have eternal life." – John 3:16
"Jesus said to her, 'I am the resurrection and the life. The one who believes in me will live, even though they die; and whoever lives by believing in me will never die. Do you believe this?'" – John 11:25-26
"The Lord is my shepherd, I lack nothing. He makes me lie down in green pastures, he leads me beside quiet waters, he refreshes my soul. He guides me along the right paths for his name's sake. Even though I walk through the darkest valley, I will fear no evil, for you are with me; your rod and your staff, they comfort me. You prepare a table before me in the presence of my enemies. You anoint my head with oil; my cup overflows. Surely your goodness and love will follow me all the days of my life, and I will dwell in the house of the Lord forever." – Psalm 23:1-6
"Praise be to the God and Father of our Lord Jesus Christ, the Father of compassion and the God of all comfort, who comforts us in all our troubles, so that we can comfort those in any trouble with the comfort we ourselves receive from God. For just as we share abundantly in the sufferings of Christ, so also our comfort abounds through Christ." – 2 Corinthians 1:3-5
How to Comfort Those Who Have Lost a Loved One
As the last verse above (2 Corinthians 1:3-5) states, you can pass along the comfort that you have received from God in your own pain by helping other people who are in pain. Going through grief with God will strengthen your soul, helping you develop more compassion. You can emerge from mourning with spiritual strength that empowers you to help other people. Start with prayer, by asking the Holy Spirit to send God's love flowing through your life into others' lives every day.
Don't hesitate to spend time with people who have lost a loved one, even if you don't know what to say to them. Simply being there with them is powerful, because what they need most is the presence of caring people in their lives. Don't feel any pressure to try to make them feel better. Instead, trust the Holy Spirit to lead you to speak whatever words are wise. For instance, you could speak about your appreciation for the person who has passed away. Ask the Holy Spirit to give you the self-control to refrain from saying something unnecessary that may unintentionally cause them more pain. For example, people often try to fill the silence in conversations with mourning people with well-meaning but unknowable or inaccurate statements, such as "God must have needed your loved one in heaven" (you don't know that's why the loved one died, or even if the person's soul is indeed in heaven – only God knows) and "your loved one is an angel watching over you now" (human beings don't become angels).
Rather than speaking when you're not sure what to say, focus on listening. Simply let grieving people talk about their departed loved one and share their feelings. If they cry, don't become alarmed, and don't be afraid to cry along with them. Crying is a God-given way to express sorrow, and it even leads to health benefits. In my book Wake Up to Wonder, I describe research that shows crying leads to well-being benefits such as releasing toxins and relieving stress and pain. Even if you feel uncomfortable with the difficult emotions that mourning people express, don't judge them. Let them know it's safe to express their feelings honestly with you.
It's also important to pray for those who are grieving. You can ask God to send grieving people signs of God's presence with them, to help them feel his love for them in tangible ways, and to give them the peace that only he can give them. Pray that those in mourning would move closer to God, rather than farther away from him, in their grief. Ask God to help them hold onto hope, and to strengthen their faith. If mourning people ask you to pray with them, do so while letting them take the lead in prayer.
Finally, ask grieving people if there are any practical tasks you can do for them – such as cooking and delivering a meal or mowing their lawn. Let them know that you want to do something they may not have enough energy for right now, and listen to what they say would be most helpful.
Conclusion
Bible verses for losing a loved one are honest about the pain involved in grief. Yet, they also point to God as the source of comfort and hope to rely on when going through grief. You can find help in the Bible's promises after a loved one passes away – both when you're dealing with grief yourself, and when you're trying to help others who are grieving.
Photo Credit: ©iStock/Getty Images Plus/DGLimages
---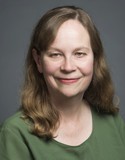 Whitney Hopler is the author of the Wake Up to Wonder book and the Wake Up to Wonder blog, which help people thrive through experiencing awe. She leads the communications work at George Mason University's Center for the Advancement of Well-Being. Whitney has served as a writer, editor, and website developer for leading media organizations, including Crosswalk.com, The Salvation Army USA's national publications, and Dotdash.com (where she produced a popular channel on angels and miracles). She has also written the young adult novel Dream Factory. Connect with Whitney on Twitter.