On Valentine's night, every restaurant we tried to go to was packed, so my husband and I ended up eating bar-b-que sandwiches in the car. We were going to walk in the park, but it started raining, so we topped off our "celebration" with Heath bars from a gas station. He apologized profusely.
Our first Valentine's Day as a married couple was such a debacle we ended up laughing about it all the way home. Later, when I handed him my gift, he looked crushed. He sighed and said, "Dinner was going to be my gift, but…"
"It's okay," I giggled. "Valentines can only go up from here." We laughed, and then he said, "I never know what to get for you. Roses and chocolate and dinners seem so unoriginal, so what do wives really want on Valentine's Day?"
It was a good question. And I've thought about it a lot over the years. Sure, I love pretty jewelry, fancy dinners, and weekend trips (who doesn't?). But honestly, what my husband gives me doesn't matter that much. It's the feelings behind his gift that truly matter. I don't think I'm alone.
Here are 14 gifts a wife really wants on Valentine's Day:
1. Quality time
Your wife wants you to click off your phone, look into her eyes and be present with her. She'd like for you to ask her thoughtful questions and to have a good laugh with you. According to author Gary Chapman, spending quality time together is one of the most popular love languages. (It's my favorite.) Give the gift of quality time this Valentine's Day. It will make your wife feel loved.
2. Appreciation
Your wife needs to feel appreciated for who she is and what she does. So this Valentine's Day, celebrate her accomplishments. Recognize her talents. Thank her for what she does for the kids and others. Yes, she needs your gratitude for the big things, but also for the small, everyday things she thinks you don't notice. The Bible says, "In everything give thanks. For this is God's will for you in Christ Jesus." (1 Thess. 5:18)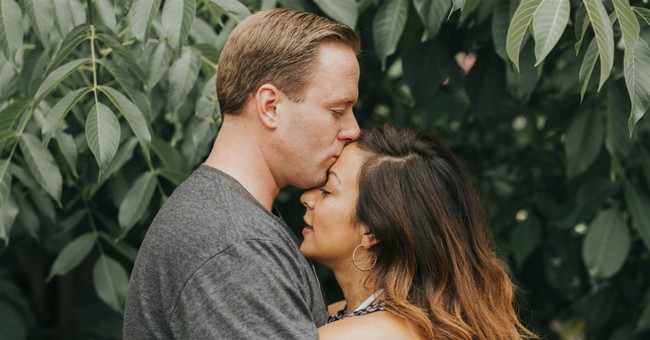 Photo credit: ©Unsplash-kyle-bearden
3. Support
Your wife needs to know you're squarely in her corner, so how can you demonstrate your support at Valentine's, as well as at other times? Speak up for her. Be her champion. Honor her in front of the kids. Give her a sincere compliment around other people. Use supportive language often, such as: "I'm on your side," or "I'm here for you, always."
4. To Be in Your Thoughts
Valentine's is a great time to do a little brainstorming about your wife. What three things do you love about her most? Which of her talents do you admire? How does she make you laugh? What's your favorite memory of her? How does she express kindness? What has she done with excellence? Think about these things (Phil. 4:8). Positive brainstorming will prepare you to have a more meaningful Valentine's Day.
5. Grace
Give your wife room to make mistakes. Has she done something frustrating recently? Valentine's Day is a great day to let it go. Don't lecture her. Avoid criticizing her. Be quick to forgive and quick to love. Release any grudges you may be holding. Jesus said, "freely you have received, freely give." (Mt. 10:8) Since the Lord extends grace liberally, so can you.
6. A Clean House
According to a report in the New York Times, the majority of men think they're doing more around the house than they actually are. And often, women take up the slack. Not helping your wife can make her feel unappreciated and even resentful. No one likes to feel that way. So this Valentine's Day, make your wife feel loved by taking over household chores.
7. An Adventure with You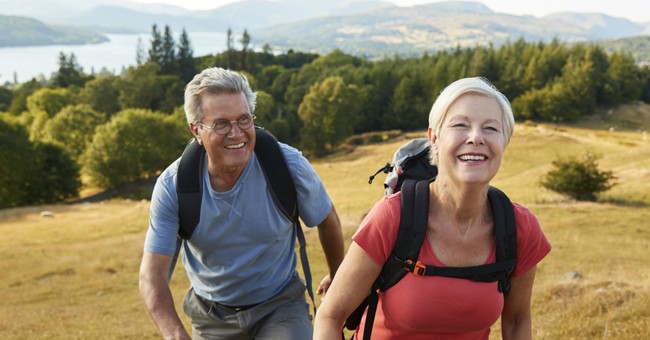 Photo credit: ©GettyImages/monkeybusinessimages
Last year, my husband took me to Telluride, CO, on a snow skiing trip. (Yes, his Valentine's gifts have vastly improved) Each day, we skied new areas of the mountain. At night we explored various types of cuisine. It was glorious. Your wife needs adventure, too. Share a hiking adventure. Run a race together. Explore a neighboring town. Go to a concert. Plan an adventure you'll both enjoy.
8. Encouragement
Your words on Valentine's Day (and every other day) can either build your wife up or tear her down. The Bible tells us to "Encourage each other and build one another up." (1 Thess. 5:11) I think this applies doubly to couples. Holidays and special occasions can be great reminders to encourage your wife. And the more you encourage her, the deeper your connection will be.
9. A Love Letter
Words on paper can be read over and over again, so pour out your feelings in a love letter. Okay, did I just hear you groan? Listen, it's not as hard as you think. Your writing doesn't have to be eloquent prose—just keep it simple, and above all, write from the heart. Use the questions in #4 above as writing prompts, or click here for further help.
10. A Re-Creation of Your First (or Favorite) Date
On our first date, we went to a friend's farm and roasted hotdogs and s'mores over a bonfire. It was awesome. We've recreated that date several times, and it's been very romantic (and super fun). As you relive your favorite memories, you'll create even more favorite memories!
11. Gas in Her Tank
This is one of the small things your wife probably hates to do. I know I hate filling up. When you take care of simple things like this for your wife, it gives you an opportunity to shine. Surprise her by cleaning the garage, hanging shelves, or whatever she has on her honey-do list. This demonstrates your love in a tangible way.
12. A Kid-Free Weekend
Like a car, every marriage needs gas and an occasional tune-up (and possibly, a jumpstart). A kid-free weekend away can do that. Of course, this takes effort and planning, but it's worth it. Keep your marriage running smoothly—enhance your romance (click here for further ideas).
13. To Sleep In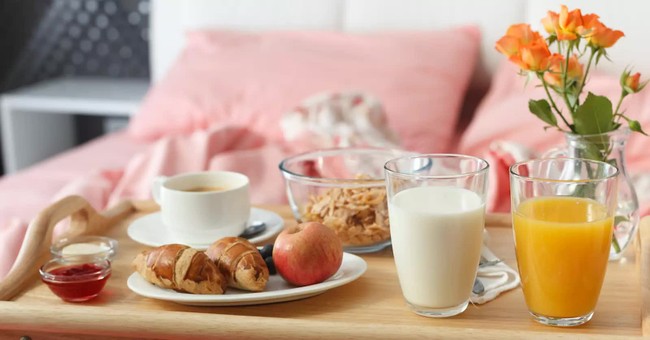 Photo credit: ©Getty Images/shoot_nik

Jobs, kids, and a never-ending list of chores can wear anyone down. Give your wife a morning off. Get the kids to help you make breakfast and then serve it to her in bed. This honors her, and it involves them in doing something kind, which is a win-win for everyone.
14. Your Prayers for Her and with Her
Your wife doesn't just want your prayers; she needs your prayers, so let her know that you're praying for her. But here's something you can do that's even more meaningful: pray with her. The act of coming before the throne of Almighty God, hand in hand, is incredibly bonding. Ask God to protect and strengthen your marriage. Ask Him to help you be a better husband. This kind of vulnerability draws you closer to the Lord and each other. Jesus promised, "For where two or three come together in my name, I am there with them." (Mt. 18:20, GNT) Including God in your marriage is a sure way to bless it.
Your marriage is one of the most precious relationships you will ever have in this life. So don't waste opportunities like Valentine's Day—use them. You'll be glad you did.
Photo credit: ©Getty Images/PeopleImages
May Patterson has been writing and teaching Bible study classes for years. Recently she released her first book, "Seeking a Familiar Face." Now, she has just released its companion Bible study workbook. May trained in small group dynamics for over ten years with Bible Study Fellowship, serving as a leader for four years. She has written for various magazines including Focus on the Family, Upper Room Magazine and iBelieve, and is a sought-after public speaker. May is married to her dear friend, Mike, and they have three grown children. She loves to tell stories, laugh, and talk about the adventure of seeking God. Read more from May by visiting: http://www.maypatterson.com.