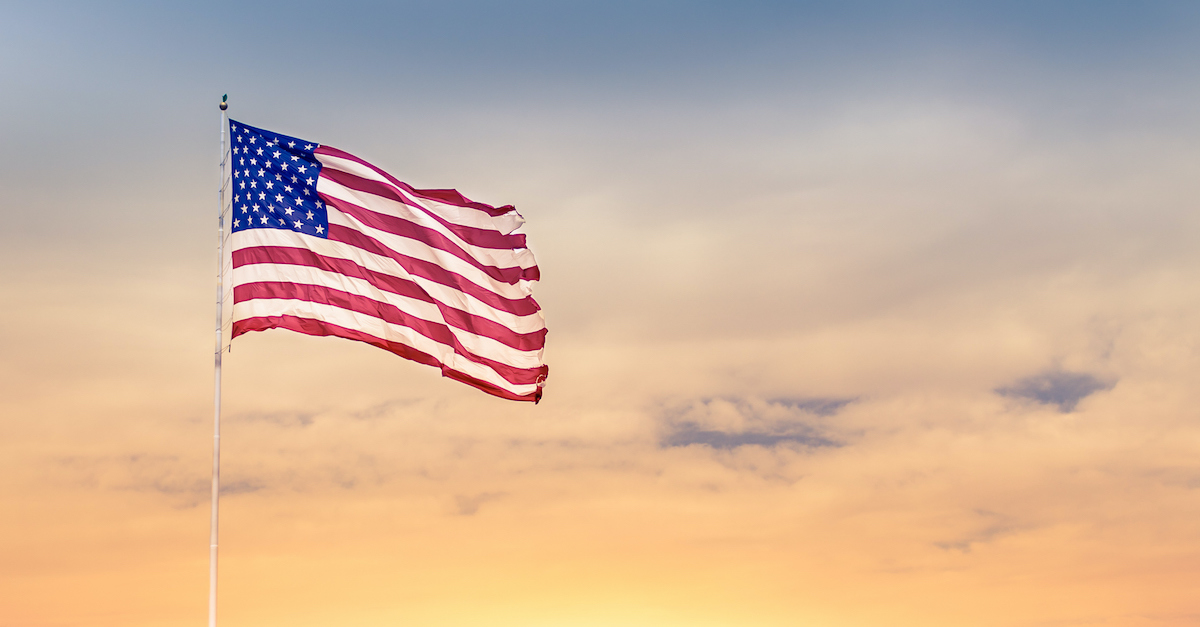 The unofficial first days of summer are coming upon us, but it will look a little different this year as we set out to celebrate Memorial Day and Memorial Day weekend. Memorial Day falls on the final Monday in May and honors the fallen men and women who bravely fought for our great nation. Because of their great sacrifice and courage, we are able to live in a free nation. In the past, typically this holiday was recognized with the presentation of our nation's colors of red, white, and blue and gathering with dear friends and family. This year will look a little different with parameters in place for safety due to COVID-19, but we will no less honor our fallen heroes.
Quarantine for the COVID-19 pandemic began in March with a nation-wide six-week stay-at-home order from the national government. This was put in place to help reduce the spread of the virus and to flatten the overall curve of those becoming infected with a pernicious illness there is still no vaccine or cure for. After the nation-wide orders ended on April 30, each state has slowly begun to re-open adhering to recommendations from the CDC among other variables.
Many states have placed phasing into action for re-opening. Some of these guidelines include groups of less than ten or less than fifty. This will impact larger backyard barbeques and bonfires but not all gatherings. The CDC is encouraging social distancing still, so it can be expected that many will spend the three-day weekend Facetiming or video chatting loved ones from afar. Some states have lifted restrictions as well on parks, outdoor facilities, or beaches. According to WHDH, "Cuomo also said his state along with New Jersey, Connecticut and Delaware will open beaches for the Memorial Day weekend beginning May 22, with restrictions." (WHDH). Not every state has begun the phasing process to meet in person again, so check with local government and news before making plans in person. Perhaps what will be most prevalent this upcoming holiday weekend will be the value of our servicemen and women who gave their lives in order that we may live in a country that is indeed free. This quarantine has provided a bright light on the respect and gratitude we should have for all of those on the front lines protecting us.
Over this Memorial Day weekend, it is wise to be cautious before resuming plans as we have in years past. Using safety precautions such as social distancing, wearing a mask, or staying home if you are susceptible to disease or have a weakened immune system is vital to not only protect yourself but to protect others. Practicing good hygiene of washing your hands, wearing gloves, or maintaining a six-foot distance from others will prove better safe than sorry. This is also a great time to reflect on the value of others in how we choose to operate this weekend in a safe manner.
A Prayer for a Safe Memorial Day in Cities That Are Open
Father God,
Thank You for this Memorial Day weekend. Help us not to merely look at this weekend as the unofficial start to summer but reflect that it is a weekend in which we can honor and recognize those who gave the ultimate sacrifice to protect our great nation. Lord, as states begin to reopen from the quarantine set in order from COVID-19 we pray for safety. We pray safety for those who choose to meet in person that they would be shielded from becoming sick. We pray for those traveling for safe roads and journeys as they embark to see those they have missed so much. We pray for the cities as they slowly turn back on the lights to return to a sense of normalcy that it would be a shield of protection over our cities and towns as they reopen. Please ensure the safety of those who celebrate together, and help us all to be wise with discernment for what precautions to take in celebrating a great weekend.
In Jesus Name, Amen
A Prayer for to Stay Well This Memorial Day for Cities under Quarantine
Father God,
We pray for those who are living in cities under quarantine to stay well this Memorial Day Weekend. We know that this virus has proven very contagious, but we also know that we do not fight such battles alone. We pray for health and well-being under this time. We pray protection and high levels of immunity for those who are at risk. We pray for the mental state of those who often battle depression or anxiety, as this time has not been easy. We pray Father that we would not only be well but that we would thrive with You Spiritually during this time. Coming to know You better each day and spending time in prayer and In the Bible. We pray for all levels of health this weekend; physically, emotionally, and spiritually.
In Jesus Name, Amen.
A Prayer to Encourage Celebration Even When Times Are Tough
Father God,
We pray for celebration even in the midst of tough times. We know that Romans 5:3-5 shares, "Not only that, but we rejoice in our sufferings, knowing that suffering produces endurance, and endurance produces character, and character produces hope and hope does not put us to shame, because God's love has been poured into our hearts through the Holy Spirit who has been given to us." We know that in pressing into You we find our joy. We know these times are preparing us to have stronger faith and we are building endurance. We also know that we can rejoice even in the hard times, for there is always good to be found. Help us have spirits of gratitude through rejoicing for the little things such as a warm meal or the voice of a loved one- even if that is over a virtual call. Help us rejoice in the great victories that You are Sovereign, and that we are living another day. May our hearts celebrate that You are the Victory Lord and that there is always something to find that is good. Help us celebrate and take nothing for granted.
In Jesus Name, Amen
What Does the Bible Say about Celebration in Good Times and Bad?
The Bible encourages celebration. Celebration does not come when all things are perfect, rather, it comes when we can rejoice in all things- even when things are not perfect. Philippians 4:4 shares, "Rejoice in the Lord always; again, I will say, Rejoice." The Bible encourages us not to rejoice just in the good times but to rejoice always. There is always something good to be found, even in the darkest of days. Perhaps it may simply be that the Sun rose this morning again, but even in that, we can rejoice. Rejoice for the light pouring out and heating the earth, rejoice in that light helping flowers to grow, and rejoice that it is a new day filled with new hope and possibilities. Celebrations during tough times can feel foreign, but it more than ever is a time to reflect on what we have to be thankful for and to celebrate those blessings.
5 Celebration Bible Verses
This Memorial Day weekend will be unlike any we have seen before, but perhaps that is a good thing. Perhaps this holiday we can come together in spirit to rejoice and celebrate the wonderful and beautiful things that still remain. We can rejoice in love, kindness, and the hope of a new day, and most of all rejoice that we have a Father in Heaven working all things together for good (Romans 8:28). Spend this weekend with wise discernment and cooperation to what your local government is requesting, but also spend it reflecting on all the beauty there is to behold and in gratitude for the honorable men and women who gave their lives to enable our freedom.
Sources
Whdh.com, COVID-19 News
History.com, Memorial Day History
Photo credit: ©GettyImages/kieferpix
Cally Logan is a writer and teacher from Richmond, Virginia. She graduated from Regent University. Currently, she is a writer for Dear Sparrows Ministry site, and the Podcast, "Dear Sparrows." In her free time, she enjoys leading a high school girls' small group, cooking, and spending time in tree houses. Her latest books, Dear Young Sparrow and Unveiled are available everywhere or at https://dearsparrows.com/.