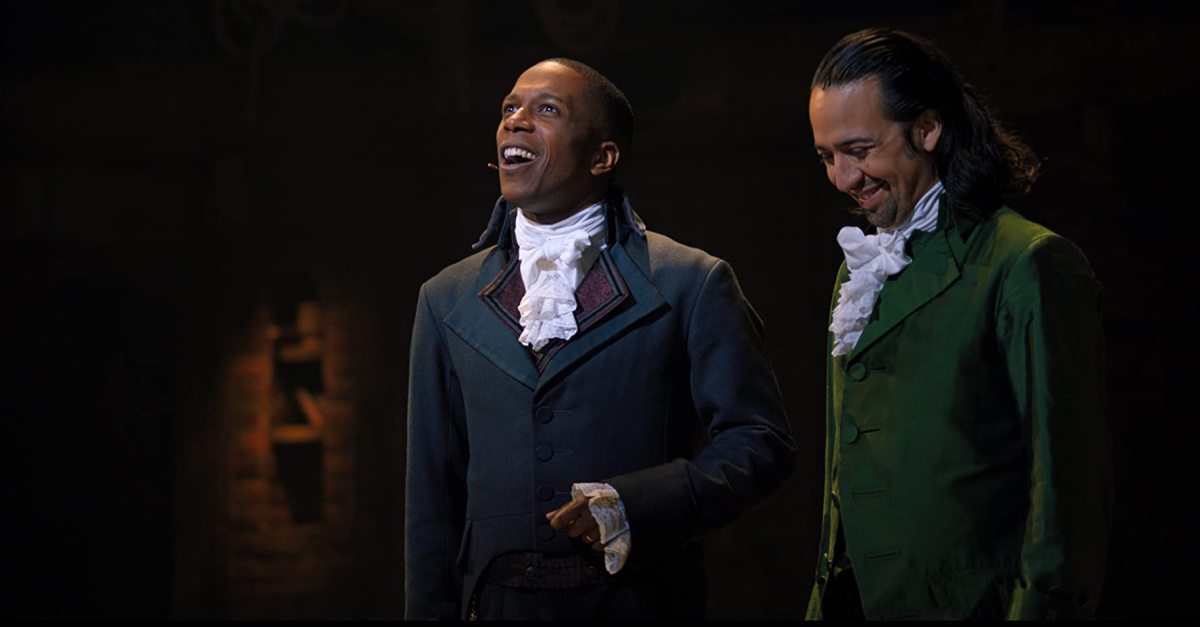 3. It's a Fantastic Way to Learn History (and Life Lessons)
Hamilton largely follows the historical record, with a few small caveats. Hamilton did oppose slavery, although some historians say his position wasn't as strong as depicted in the musical. He did have an affection for his sister-in-law, Angelica (Renée Elise Goldsberry), although historians aren't sure it went as far as seen on screen. He also did have a very public affair with another woman, Maria Reynolds (Jasmine Cephas Jones), that the musical depicts.
Hamilton also rightly spotlights his wife, Eliza (Phillipa Soo), who opened an orphanage and helped raise funds for the Washington Monument.
The musical is filled with life lessons, too, including ones about thankfulness ("the fact that you're alive is a miracle," his wife tells him), hard work (Aaron Burr sings to Hamilton: "why do you write like you're running out of time?") and fatherhood (Burr and Hamilton each want to be a better dad than they had growing up: "my father wasn't around," they sing). Its rags-to-riches plot should inspire anyone who had humble beginnings.
But Hamilton's drive to succeed came at a price to his family, his career and his country. His anger and ego – he wouldn't let anyone besmirch him – cost him his life in the infamous 1804 duel with Burr. What would Alexander have accomplished if he had kept his ego in check and if he hadn't been killed by Burr? (The latter, by the way, was Jonathan Edwards' grandson.)
The film also includes powerful lessons about the consequences of sin, even if his adulterous ways are briefly played for laughs. His affair with Maria Reynolds led to public humiliation and blackmail, and may have cost him a shot at the presidency. (It also grieved his wife.) Likewise, Burr – Jefferson's vice president – paid dearly for his killing of Hamilton. It ruined his public career.
Photo courtesy: ©Disney