Ben Marcus is an aloof husband and father of two who is undergoing a midlife crisis.
He no longer enjoys his job as the editor of a reality television show. He feels like he barely knows his teen daughter and tween son. And the church that brings his wife joy each week only brings him discomfort.
Ben wants to pursue comedy — his father's career — but he doesn't want to fall into the womanizing traps that snared his dad.
Life, though, forces his hand.
Ben gets fired from his job. Needing cash, he begins posting weekly comedy videos on his "Selfie Dad" channel, which showcases home improvement projects that always go horribly wrong.
Ben's videos go viral, yet he is left wondering: Why am I still not happy?
The faith-based comedy Selfie Dad launches on video-on-demand June 19, starring comedian Michael Jr. as Ben Marcus and comedian Chonda Pierce as the reality TV star who has a role in booting him.
It was written and directed by Brad J. Silverman, who also helmed No Greater Love and Grace Unplugged.
Here are four things you should know: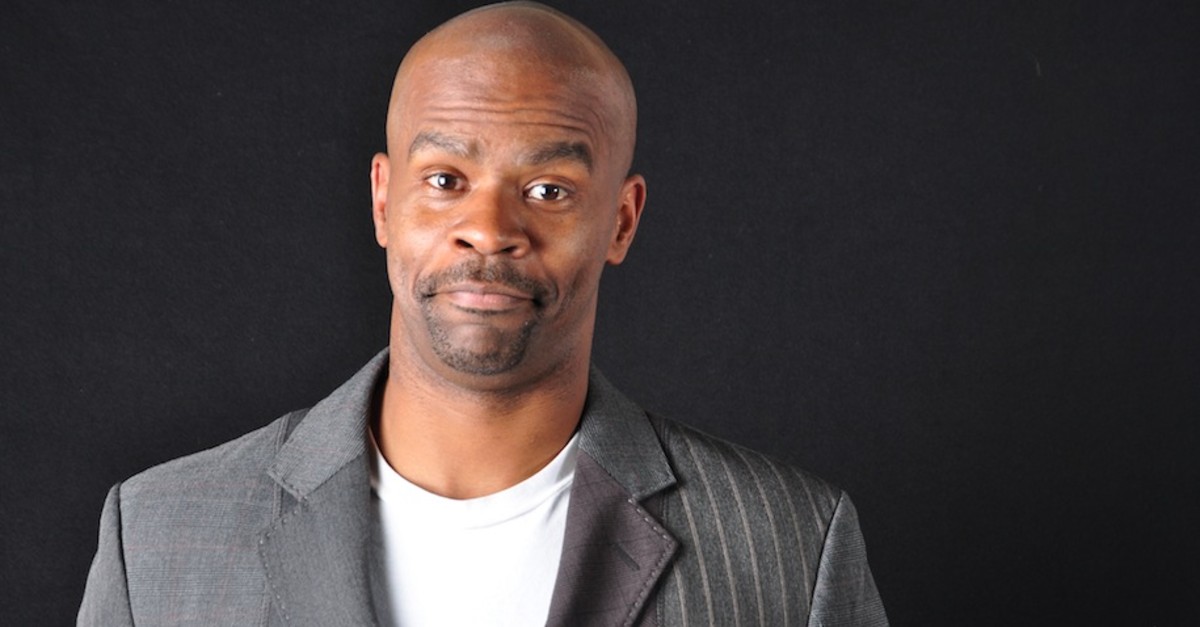 It Features Michael Jr. in His First Lead Role
Fans of faith-based films might remember Michael Jr. for his secondary role in War Room, the 2015 movie that jumped to No. 1 at the box office. He's headlined a few comedy home video specials — including More Than Funny (2018) — but Selfie Dad is his first feature film in the lead role. He plays a father who is facing not only a midlife crisis but also a crisis of faith.
Michael Jr. is impressive as an actor, perhaps because the role is an extension of who he is off-screen: a comedian who switches between humorous and serious moments. (Even during interviews, he randomly cracks jokes.)
The filmmakers gave him the freedom to tweak the script before each day's shoot.
"They also gave me the ability to create on the spot [during scenes] as well," he told Crosswalk. "So that was really, really exciting."
It Includes Well-Known Talent
Michael Jr. either is the funniest comedian you've never watched — type in "Michael Jr. stand up" on YouTube if that's you — or he's one of your all-time favorites. He's appeared on The Tonight Show, The Late, Late Show and Jimmy Kimmel Live. He's also family-friendly.
Selfie Dad includes other well-known names to Christian audiences. Comedian Chonda Pierce plays the star of a gardening reality program. (Michael Jr.'s character, Ben, is the editor for the show.) James Denton (Hallmark Channel's Good Witch) plays Ben's Christian friend. Singer Jamie Grace has a role as herself. Karen Abercrombie (War Room) plays a member of Ben's family. Shelby Simmons (Disney Channel's Bunk'd) plays Ben's teenage daughter.
It also includes a song from Kanye West, who reportedly watched the film and enjoyed it.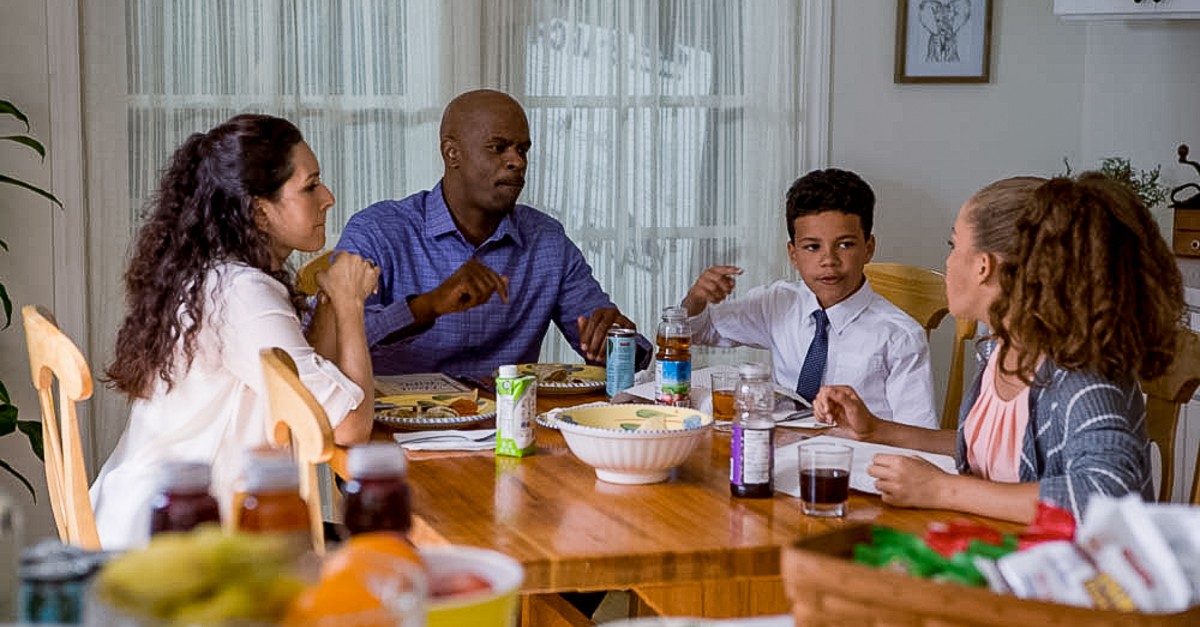 It's Truly Funny
Of course, humor is the goal of all comedy films, but they often miss the mark. Fortunately, Selfie Dad is a comedy that's truly funny. Michael Jr. sprinkles his humor into most scenes. His viral videos are just as entertaining. Chonda Pierce's character — an ultra-opinionated, self-centered TV star — is hilarious, too.
The film, Michael Jr. told Crosswalk, offers a trifecta rarely found in a single film: "faith, family and funny."
He initially had concerns that the comedy might not translate so well to the movie, he said. But the filmmakers "got it" and understood what was needed.
"I do [comedy] all the time on stage," he said, "but the fact that we were able to work together and accomplish it so well is pretty awesome."
It Delivers a Solid Message
Selfie Dad includes lessons about the power of prayer, the importance of fathers, the necessity of husbands being devoted to their wives, the blessing of second chances, and the breaking of cycles of generational sin. (Ben's father was a womanizer — something he does not want to be.) It even has a not-so-subtle message about standing up for Christ in a world hostile to the gospel. (Ben's subscriber numbers plummet after he mentions the Bible, forcing him to make a major decision.)
The film has a special lesson for dads, Michael Jr. said.
"I think the message is to recognize how much power [fathers] actually have, and how that power should be wielded in a way that it's going to inspire and encourage and uplift the family and people around you" he said. "The true power comes from someplace way greater than just a dad — it really comes from God the Father."
Selfie Dad releases on Video On Demand June 19. Visit SelfieDadMovie.com
Rated PG for thematic elements and some suggestive material. Content warning: Selfie Dad has no language or violence but includes a few suggestive scenes: at a party, a woman makes an advance and then makes a joke to Ben about getting out of her clothes; Ben's daughter, when discussing a boy she likes, tells her father "nothing happened; Ben tells his wife he has been looking at websites he shouldn't have visited; Ben sends a woman a text telling her not to contact him again (he also deletes a picture she sent him).
Entertainment rating: 3.5 out of 5 stars.
Family-friendly rating: 4 out of 5 stars.
Click here to watch the trailer.
Images courtesy: ©Kappa Studios
---
Michael Foust has covered the intersection of faith and news for 20 years. His stories have appeared in Baptist Press, Christianity Today, The Christian Post, The Leaf-Chronicle, the Toronto Star and the Knoxville News-Sentinel.