You know what patience is and you know what it isn't. You know whether you're a master at patience or a novice. Most people are more like the latter than the former.
You also know that patience is a fruit of the Spirit (Galatians 5:22-23). You know that patience is not developed in the moment but through a grueling process we call… waiting. You know that many people would call themselves patient, but their actions say, not so much.
From the time we're infants crying for food, for sleep, or to be changed, we want what we want and we want it now. Only as we grow older and mature do we accept the harsh reality – waiting is a part of life. Even still, we struggle with that. Cue the dramatic music.
More unfortunate, we as believers have come to define patience as "waiting without complaint." Yes, you read that correctly. Waiting without complaint. When was the last time you waited without complaint? When was the last time you complained while waiting?
Almost all would admit, patience is difficult to attain, but patience attained is a great quality. This fruit of the Spirit is useful in all aspects of life: marriage, child-rearing, school, even self-discipline. Patience helps us rely on God during our toughest seasons of life.
These benefits are nice and all, but need I reiterate – patience is difficult to attain! In fact, when thinking about all the aspects of the Christian life, is there anything more dreadful than waiting?
Have you ever had to wait on a new job while your bank account was dwindling? Have you ever had to wait months for your marriage to improve? Have you ever waited years for your child to rediscover Christ?
Waiting on God can feel like waiting an eternity, an eternity we don't have to live. But that's the issue with waiting in general. How we feel does not match up with reality. What we want we don't have so our perspective becomes skewed. We can make a change though, we can become more patient.
Full disclosure, patience is difficult to attain, but if you're still not deterred, here are 5 ways to improve your patience and better wait on God.
5 Ways to Better Wait on God
1. Practice Gratitude
One sure way to better wait on God is to practice gratitude. Scripture admonishes us to "give thanks in all circumstances" (1 Thessalonians 5:18). Though we can all attest that giving gratitude in every situation is tough. Some might say impossible.
Who's grateful in the middle of a divorce or grateful when their child gets suspended from school?
The Bible doesn't say to be grateful for the bad occurrence itself. Rather, we can find ways to be grateful while dealing with a bad situation. If a loved one passes away, feeling sad is appropriate. In addition to the sadness, we can give God thanks for the good times we shared. The same logic applies to any other circumstance.
No matter the situation, we can always find a reason for gratitude because God can bring good from any situation (Romans 8:28).
2. Cooperate with the Holy Spirit
The hardest changes in our lives are the ones we fight rather than embrace. In a similar vein, we struggle most with God when we try to stop His will from happening. Imagine that, trying to stop God's will.
Learning to cooperate with the holy spirit is a sure way to demonstrate patience when waiting on Him. If we can work with God, rather than against Him, waiting won't feel nearly as bad. That's a good reminder for the singles out there. God may just be shaping you while you await His direction.
3. Take Your Time
One way to ensure you move slower is to do things that take time. Learn a new hobbit. Take a longer route going home. Read through that news article instead of skimming. Patience applied to life will produce results we'd never imagine.
Whatever you decide to try, be intentional about taking your time.
4. List the Benefits of Patience
This may sound like a silly question, but do you know the potential gains of becoming more patient? Write down what comes to mind, then do some research and find a few more. Tact the list onto your bathroom mirror or on the back of a door. Read and recite the list every day.
If you can remain aware of why you should be patient, there will be less time spent being impatient.
Consider anyone with a bad habit. Talking about change is easy, but one way to get motivated for change is to know what good comes from making the switch.
5. Pray
Some may call this bad advice (and they could be right). When we want to grow in life, we don't rely exclusively on ourselves. We also turn to God.
Patience is something we can ask God to help us develop. Though as some Christians will say, if you ask for a reason to be patient, He'll give you one. Maybe in your prayer, ask for something low-key, or just ask for strength to endure.
10 Verses to Encourage Your Patience
Taking the time to write out these verses on a note or in a journal is a great way to improve yourself. Commit to reading them daily or when needed. Read over them, meditate, and ask God to help you embed them in your heart.
"But those who trust in the Lord will renew their strength; they will soar on wings like eagles; they will run and not become weary, they will walk and not faint." (Isaiah 40:31)
"Now if we hope for what we do not see, we eagerly wait for it with patience." (Romans 8:25)
"Rejoice in hope; be patient in affliction; be persistent in prayer." (Romans 12:12)
"Be silent before the Lord and wait expectantly for him;
do not be agitated by one who prospers in his way,
by the person who carries out evil plans." (Psalm 37:7)
"Let us not get tired of doing good, for we will reap at the proper time if we don't give up." (Galatians 6:9)
"The end of a matter is better than its beginning;
a patient spirit is better than a proud spirit." (Ecclesiastes 7:8)
"Patience is better than power, and controlling one's emotions, than capturing a city." (Proverbs 16:32)
"And not only that, but we also boast in our afflictions, because we know that affliction produces endurance, endurance produces proven character, and proven character produces hope." (Romans 5:3-4)
"But the fruit of the Spirit is love, joy, peace, patience, kindness, goodness, faithfulness," (Galatians 5:22)
"'For I know the plans I have for you'—this is the Lord's declaration—'plans for your well-being, not for disaster, to give you a future and a hope.'" (Jeremiah 29:11)
Conclusion
All in all, what becoming a more patient person means is changing your perspective. Instead of focusing on what you don't have, shift your focus to what you do. Instead of focusing on all the problems of today, take account of the blessings. God is present in our lives when we're in motion and certainly when we feel stuck.
We can't escape waiting, no matter how hard we try. The next time you enter into a long, drawn-out, seemingly unending season, remind yourself of God. Remember His Word. Patience is difficult to attain, but so worthwhile. The more patient we become, the more of Christ we begin to resemble.
Photo Credit: © Unsplash/Aaron Burden
---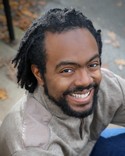 Aaron Brown is a freelance writer, hip-hop dance teacher, and visual artist, living in Virginia. He currently contributes work to iBelieve, Crosswalk, and supports various clients through the platform Upwork. He's an outside-the-box thinker with a penchant for challenging the status quo. Check out his short story "Serenity."