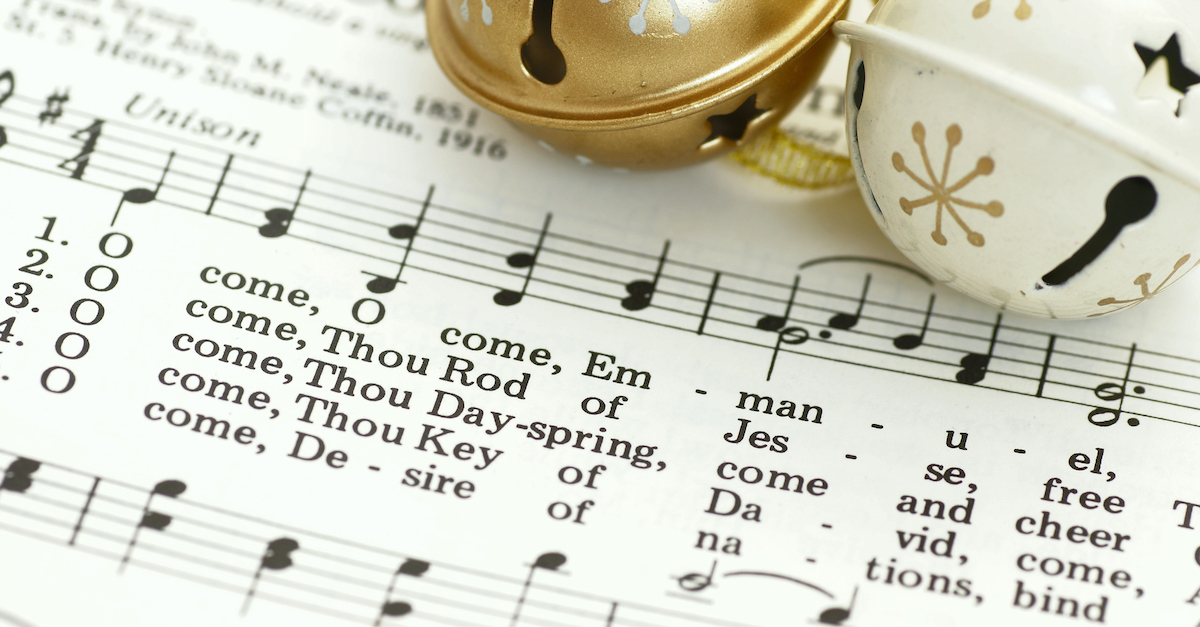 4. Hark! The Herald Angels Sing!
"Suddenly there was with the angel a multitude of heavenly host praising God and saying, 'Glory to God in the highest, and on earth peace among those with whom he is pleased!'" Luke 2:13-14
"The Christmas Song," was written by Charles Wesley, published in 1739, and updated by George Whitfield in 1758. The song is about the breaking open of the night sky on Christmas as Jesus Christ, our Messiah Savior, was born on earth. All creation is designed to sing glory to God, even the angels! "Hark means listen or pay attention," wrote David Mathis, "In modern English, 'Listen how all the sky rings.'" We sing this hymn during Advent as we recall the scene to be witnessed as angels sang out into the night sky, and revel in our God of miracles and His indescribably love for us to send His Son.
Excerpt from Hark! The Herald Angels Sing!
Hark! the herald angels sing,
"Glory to the new-born King!
Peace on earth, and mercy mild,
God and sinners reconciled."
Joyful, all ye nations, rise,
Join the triumph of the skies;
With th'angelic host proclaim,
"Christ is born in Bethlehem,"
Hark! the herald angels sing,
"Glory to the new-born King!"
Click here to listen to Hark! The Herald Angels Sing!
5. The First Noel
"And there were shepherds living out in the fields nearby, keeping watch over their flocks at night. An angel of the Lord appeared to them, and the glory of the Lord shone around them, and they were terrified." Luke 2:8-9
Noel is the French word for Christmas, also meaning good news. Though the origins of the song reach back to the 13th century, the author of the song is unknown. The First Noel was published in the "Carols Ancient and Modern" in 1823. Sung at Advent to reflect upon the angels' announcement of the Savior's birth on earth, and to remind us of the hope we have in Christ, and to sing of His joy to others, especially during the Christmas season. "To hear the hymn writers tell it, the angels had a lot to say about Christmas," wrote R. Fowler White, "and, biblically speaking, those hymn writers are right." The First Noel sings of shepherds, of Joseph and Mary, all regular people. Shepherds some of the lowliest! Yet, we call Jesus our Shepherd. He came for all of us. For the lowly. God continually works miraculous feats through average people!
Excerpt from The First Noel:
The first Noel the angels did say
Was to certain poor shepherds in fields as they lay;
In fields where they lay, keeping their sheep,
On a cold winder's night that was so deep.
Click here to listen to The First Noel.
Photo credit: David Beale/Unsplash