I've been praying a prayer now for the better part of my life. And to be honest, I get tired of praying the same prayer for personal healing over and over. It's emotionally exhausting and sometimes my faith waivers. Some days I wonder—what's the point? Why keep asking? Why keep hoping? Why keep believing the Lord will heal me?
Let Jesus Be Your Source of Hope for Healing
In times of emotional or physical hardship, it's easy to feel hopeless; to feel like things will never get better. But the Bible says, "with God all things are possible." And it reminds me of the story of the woman who had needed healing (Mark 5:25-34). The unnamed woman in this Gospel story is a woman who has suffered for 12 years from a certain kind of bleeding; it is often translated as "hemorrhaging." Because of her bleeding, she was considered unclean. She wasn't able to live day to day with her family. Instead, she was forced to live on the outskirts of the city. And she had spent every last penny in hopes of doctors healing her.
Even then, she spent years waiting, hoping, and praying. Praying that today might be the day she would be healed. She spent years praying for a breakthrough. This woman knew the pain of waiting. Her story reminds us we aren't in control… and it is impossible for us to change our own circumstances. We need the Lord to move on our behalf. She couldn't make herself well, nor could the doctors make her well.
The good news is that Jesus always shows up. It's not the way we want or in our timing, but He doesn't leave us alone — and He never ignores us. The burden of healing rested squarely on Christ's shoulders. In the bleeding woman's last-ditch attempt at getting well, she broke the societal rules and pushed through the crowd with one belief: if she could simply touch the hem of Jesus' garment, she would be made well. And as the story goes, she was miraculously healed. And Jesus told her, "Daughter, your faith has made you well; go in peace."
If you're in a place today in need of personal healing, let Jesus be your source of strength and hope. God tells us over and over through His Word that He hears us through our prayers. He can use prayer to speak to us, comfort us, bring us joy, and work miracles of healing for His glory. When you choose to pray, you are coming to God completely surrendered. You are coming to Him with a hope that moves mountains. Allow His Holy Spirit to work in and through you. I pray that you will find miraculous healing and remember He has a plan to prosper you and to give you a hope and future!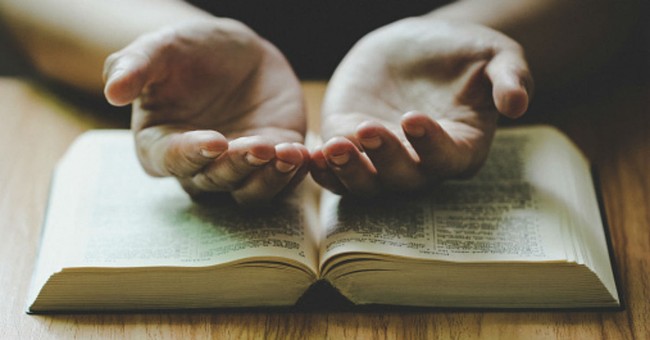 Photo Credit: ©GettyImages/Wenping-Zheng
Verses to Cling to for Healing
"Heal me, O Lord, and I will be healed; save me and I will be saved, for you are the one I praise." Jeremiah 17:14
So do not fear, for I am with you; do not be dismayed, for I am your God. I will strengthen you and help you; I will uphold you with my righteous right hand." Isaiah 41:10
"Is anyone among you sick? Let them call the elders of the church to pray over them and anoint them with oil in the name of the Lord. And the prayer offered in faith will make the sick person well; the Lord will raise them up. If they have sinned, they will be forgiven." James 5:14-15
But I will restore you to health and heal your wounds,' declares the LORD" Jeremiah 30:17
A Hopeful Prayer for Personal Healing
Precious Father,
I marvel at the way You love me. Your Word says You know when I lie down and when I get up. You know my thoughts, You know the very number of hairs on my head, the number of years I'll live and serve You on Earth. You are Jehovah-Rapha, the God who heals and You have the final word on my destiny. How can You be God of the universe and keep the oceans within its boundaries and the earth spinning on its axis and yet, still be concerned about me? I am in awe of You, mighty God.
Please forgive me of my sins, cleanse me of my unrighteousness, and begin Your healing from the inside out. I don't always know what Your will is Lord, especially in times like now, when I desperately seek Your face.
The gratitude in my heart overflows as I think back to all the times You comforted me, provided for me, and gave me hope in other struggles and trials. Because You have never let me down, I am coming to You with a request for personal healing. Through the sufferings of Christ, I can ask for restoration and trust in Your goodness. However, what You choose to accomplish is up to You, Lord. If You use doctors to provide healing, give them the wisdom to know what to do. Regardless of how You accomplish it, the healing You give is always miraculous. You are the God who performs miracles! So do a miracle in me! Heal me completely if it's in Your will.
Renew a right heart and mind within me. You are God Most High. You are my Lord, my Savior, my Healer, and my Comforter. You are my Rock, my Foundation, and my Strength.
Father, I am asking You to do what only You can do in my life. Your Word tells me that You are the same yesterday, today, and forever. My soul waits for You to do what only You can do. Use this struggle to strengthen me from a what-if faith to an even-if faith. Fill me afresh with the wonder of Your love and strength. Fill me afresh with a strong sense of Your presence and Your peace. Help me to remember the great things You have done. In the midst of the waiting, help me to rest peacefully in the shelter of Your hands. Help me to be filled with Your divine love so that I may trust in Your grace. Help me to find little moments of joy that sustain me. In Jesus' name, Amen.
FIND EVEN MORE HEALING PRAYERS HERE
Photo Credit: ©GettyImages/AaronAmat
---

Heather Riggleman is a believer, wife, mom, author, social media consultant, and full-time writer. She lives in Minden, Nebraska with her kids, high school sweetheart, and three cats who are her entourage around the homestead. She is a former award-winning journalist with over 2,000 articles published. She is full of grace and grit, raw honesty, and truly believes tacos can solve just about any situation. You can find her on GodUpdates, iBelieve, Crosswalk, Hello Darling, Focus On The Family, and in Brio Magazine. Connect with her at www.HeatherRiggleman.com or on Facebook.