When we know loss or pain or unfulfilled hopes, thanksgiving feels impossible. And when we stand on the cusp of the holiday seasons all kinds of remembering happens. It feels like the Thanksgiving season seems to highlight our losses along with our blessings. It's the time of year when memories that lay long buried demand recognition, and when unfulfilled dreams that haunted our childhoods and chased us into our adulthood insist on attention.
There's something about the push to be thankful that causes me to feel as though I need to force away the feelings of disappointment, despair, and depression. And what happens when the smell of the pumpkin spice craze triggers memories of the death of a loved one? There are seasons where thankfulness seems effortless and other times when I have to fight for thankfulness.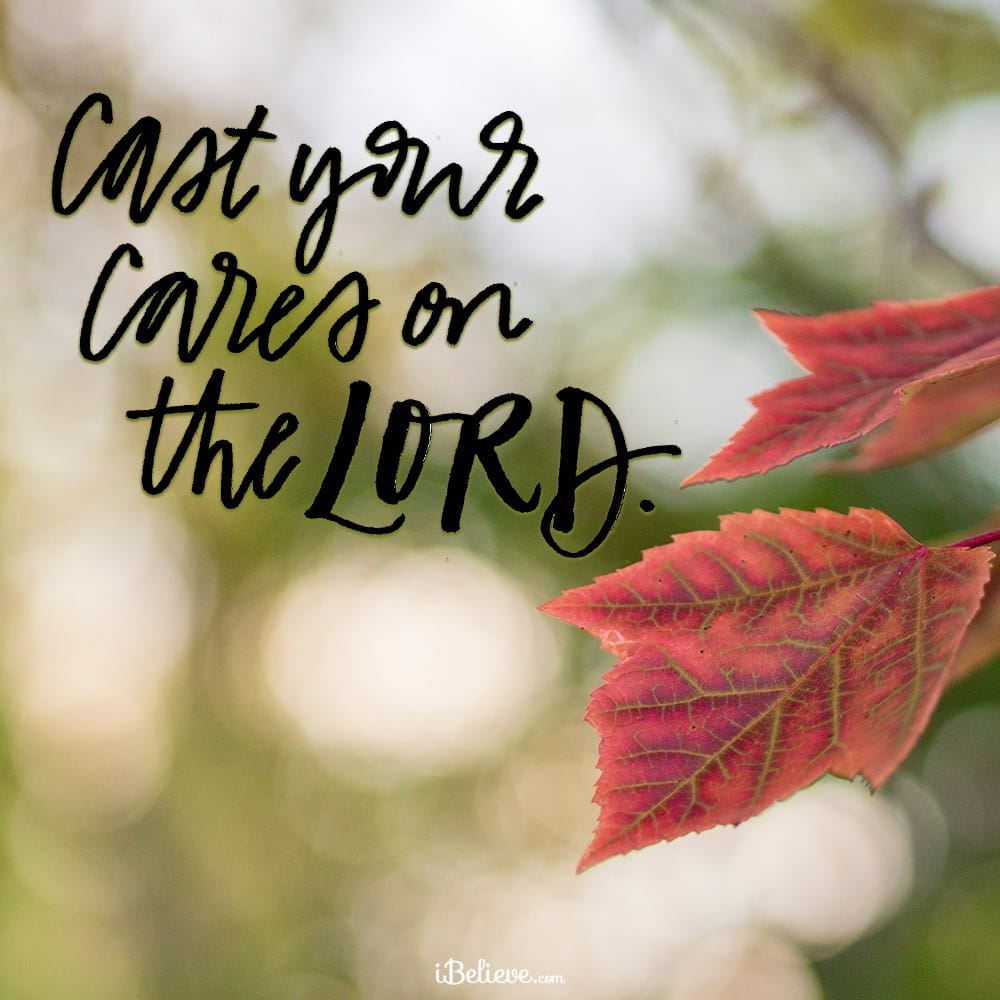 "Come to me all who are weary and heavy laden…"
God doesn't intend for us to live separate from our feelings, but to bring our feelings to him. The good, the bad, and the ugly. The beautiful and the wretched.
"For the word of God is living and active, sharper than any two-edged sword, piercing to the division of soul and of spirit, of joints and of marrow, and discerning the thoughts and intentions of the heart. And no creature is hidden from his sight, but all are naked and exposed to the eyes of him to whom we must give account. Since then we have a great high priest who has passed through the heavens, Jesus, the Son of God, let us hold fast our confession. For we do not have a high priest who is unable to sympathize with our weaknesses, but one who in every respect has been tempted as we are, yet without sin. Let us then with confidence draw near to the throne of grace, that we may receive mercy and find grace to help in time of need." (Hebrews 4:12-16)
This passage tells me that if God sees everything—my hurt, pain, disappointment—then I might as well be honest with him. It's in my gut-level honesty that I find my way through to thankfulness. It's when I want to hide me truest self that I remember Psalm 62:8, "Trust in him at all times, pour out your heart to him, for God is our refuge."
But it's normal to think we need to hide the depths of our disappointment and disillusionment from God. After all, he's holy and righteous and sacrificed his son for us, so why would we burden him with our hard things? Because he cares and says to us, "Come to me all who are weary and heavy laden and I will give you rest" (Matthew 11:28).
When thanksgiving feels impossible, let's take our hearts to the gentle shepherd and let him help us wrestle through our reality. He never leaves us nor forsakes us, and nothing can separate us from his love.
A Prayer for When Thanksgiving Seems Impossible
Holy God,
I'm not feeling so thankful this year. It's been a hard year. A friend died. And another friend walked out of my life without looking back. Marriage is hard. Raising kids is hard. Launching a young adult into society is hard. There's so much hard. I worry about my church and my family. The violence in this world brings me to my knees. I wonder if I have purpose and the dreams in my heart die a slow death.
The changing season brings color and a crispness that should invigorate. But this year, all I see is death. I'm looking for you, God, but I'm having a hard time finding you. Are you there, God? I look for you in my pain, but all I see is dashed hopes. I look in the mirror and see disappointed eyes staring back at me. I can't seem to find true, genuine thanksgiving.
But your word says that you are faithful and true. You are light and life. You are a place of refuge; my strong tower where I find sanctuary. It's in you that I find my hope. I can't find hope in things or people or circumstances. It's only you. You, who knows the secrets of my heart, and yet still sings songs of deliverance over me.
God, I need you more than ever. The waves I face scare me. I don't know how to be thankful. All I see is what went wrong. Change my sight, God. Help me to see you. Let my eyes be fixed on your steadfast love and grace. Let my heart rest in the fact that your peace, which passes all understanding, is mine.
You give me good gifts. Your hand is guiding me and sheltering me. I sing from the shadow of your wings because you are good and your kindness lasts forever. I don't have to understand, I only have to trust. So God, I trust you. I say to myself, Bless the Lord, oh my soul and forget not his benefits.
You save. You comfort. You direct. You heal. You satisfy. You strengthen. You rejoice. You forgive. You fill me with peace. You give me faith. You are my inheritance. In you, I lack nothing. And so, I rejoice. I say, thank you for loving me, for guiding me, for bringing me safe to shore, and being my hope.
Lord, this is what I focus on when thanksgiving seems impossible. Let my mind be filled with you.
In Jesus' name,
Amen
15 Bible Verses for Finding Comfort this Thanksgiving
"For the word of the Lord is faithful and true; he is faithful in all he does." Psalm 33:4
"This is the message we have heard from him and declare to you: God is light; in him there is no darkness at all." 1 John 1:5
"I am the resurrection and the life. He who believes in me will live, even though he dies." John 11:25
"The eternal God is your refuge, and underneath are the everlasting arms." Deuteronomy 33:27
"The name of the Lord is a strong tower; the righteous run to it and are safe." Proverbs 18:10
"Guide me in your truth and teach me, for you are God my Savior, and my hope is in you all day long." Psalm 25:5
"May the God of hope fill you with all joy and peace as you trust in him, so that you may overflow with hope by the power of the Holy Spirit." Romans 15:13
"Would not God have discovered it, since he knows the secrets of the heart?" Psalm 44:21
"The Lord your God is with you, he is mighty to save. He will take great delight in you, he will quiet you with his love, he will rejoice over you with singing." Zephaniah 3:17
"If you then, though you are evil, know how to give good gifts to your children, how much more will your Father in heaven give the Holy Spirit to those who ask him." Luke 11:13
"For this God is our God for ever and ever; he will be our guide even to the end." Psalm 48:14
"Because you are my help, I sing from the shadow of your wings. My soul clings to you; your right hand upholds me." Psalm 63:7-8
"Trust in the Lord with all your heart. Lean not on your own understanding, but in all your ways acknowledge him and he will make your paths straight." Proverbs 3:5-6
"You will keep in perfect peace those whose minds are steadfast because they trust in you." Isaiah 26:3
"Praise the Lord, O my soul, and forget not all his benefits." Psalm 103:2
Photo Credit: Unsplash/Andreas Dress
---
Jessica Van Roekel is a woman on the journey to wholeness through brokenness. She believes that through Christ your personal histories don't have to define your present or determine your future. Her greatest desire is to see you live this "God-life" with all the power and grace that God provides. Jessica lives in a rural community with her husband and four children. She leads worship on Sundays, but seeks to be a worshiper every day. You can connect with her at www.welcomegrace.com and on Facebook: www.facebook.com/yourJessicaVanRoekel.