Today, it seems that more and more Christians are worshipping at home. Between ongoing Covid concerns and many online options—as well as a bevy of apps now available to prompt us to study and pray—it is easier than ever to forgo in-person worship and still feel connected to our Lord.
But should we be attending church? Even though technology offers us options, as followers of Christ, are we remiss in choosing them?
The Urge to Forego Church
As always, the Bible gives us direction. Hebrews 10:24-25 offers this: "And let us consider how we may spur one another on toward love and good deeds, not giving up meeting together, as some are in the habit of doing, but encouraging one another—and all the more as you see the Day approaching."
Written so long ago, these verses reveal that the urge to forego church has apparently been ever-present! We are human, after all, and easily distracted, even from the important things in life.
However, early believers were serious about getting together after being instructed to do so. "They devoted themselves to the apostles' teaching and to fellowship, to the breaking of bread and to prayer," Acts 2:42 reveals.
The Worries Getting in Our Way – and the Plus Sides of In-Person Church
We are in a different time, you may try to reason—we have Covid still circulating, and we are working harder than ever to pay our rent or mortgages, and keep food on the table. Modern stresses make in-person church attendance a challenge.
The first believers were under incredible stress, too! They were despised and insulted, and hunted down like animals, considered an illicit sect by others. As Everett Ferguson writes, "…by the early second century the Roman governor of Bithynia (on the Black Sea) had no hesitation in sending to immediate execution those who had been denounced as being Christians. The name alone was a sufficient death warrant."
This is not to diminish our worries today. If we have significant health concerns, I believe it is fine to modify our worship, getting together safely with smaller numbers or, if this still feels uncomfortable, worshipping alone. If, however, we are able to gather safely, it is important to do so. It reinforces your spiritual growth, and shows God you care enough to carve out dedicated time for Him.
Think of it this way: You have been invited to a friend's birthday party. You've been feeling harried and stressed lately, and it would be very easy to send a gift to show your love. (With one-click shopping, this is a piece of cake!) However, you think about what this friend means to you, and all he has done for you. This propels you to shake off your own issues and truly be present for this friend by attending the party. Your friend feels loved, and you spend happy hours celebrating him, and getting the chance to talk to your friend's other friends about just how wonderful he is.
Although this is a secular example, it's the same with church. Showing up in person when it's easier to pray from the comfort of home shows God your love for Him, and that He is important to you. Like the friend's birthday party, it also gives you the chance to tell Him this while surrounded by others who feel the same way about Him.
Another wonderful consequence of in-person church attendance is the avenues of prayer that open up. Have you ever been to a service and seen an older, frail person struggling to rise, or a somewhat disheveled young family worshipping together—you can tell they hurried to get out the door for church, but you appreciate the steps they took to make worship happen?
God has now given you two targets for prayer—the frail person and the young family. Church has taken you outside yourself, and into prayer for others. You certainly would not have been exposed to these people in your living room! Being in-person exposes you to your church community, and that's a good thing. Who knows—perhaps someone is noticing you, and has decided to pray for you!
How My Grandmother Showed That In-Person Worship Is Important
Sometimes, when I am tempted to "phone in" my worship, I think of my grandmother, Mary Helen. Now deceased, she lived her life as a pastor's wife before spending thirty years in widowhood, a friend to many and a joy to us, her loving family. She spent her last decade being cared for by my parents in their home, and they shared many happy times together.
Mary Helen had congestive heart failure in her last years, and she was totally blind. Even with these challenges, right up until her last few years, she attended church faithfully with my parents. Anyone would have understood if she stayed home listening to her Bible on tape and praying—and with all her years in the pews listening to my grandfather's sermons, some would say she earned it!
I remember seeing her get ready for church. She dressed as if she were meeting royalty—because to her, she was. She was going to spend time with the Almighty, and nothing was too good for Him. She would wear a sharp pantsuit, layer on beautiful jewelry, add a stylish hat, and many times a favorite wool cape. She was simply stunning as she waited by the curb, cane in hand, for my parents to come collect her in their minivan after services.
I think of the Lord observing her moving sightlessly around her room, determined to look her best and show her respect when worshipping Him. She dressed as if it were an honor to get ready to spend time with Him. How God must have looked upon Mary Helen with love as she prepared for church!
The ripple effect was great, once she was inside the church. Her appearance and her obvious blindness said so many things; that she respected going to church, that it was worthy of her attention to her appearance, and that, although disabled, she could and would—happily, joyously—prepare herself for close time with the Lord. Admiring gazes abounded as I sat proudly next to her in the pew, and I know she encouraged many with her mere presence.
This isn't to say you have to dress up to go to church; after all, we live in very casual times, sartorially speaking. I am sure our Lord gazes as kindly on the harried mom who throws on a sweatshirt and jeans to make it to services as He did on Mary Helen, who took her time getting ready. God sees our heart, and our intentions, not our clothes. He just wants to hear from us, more than anything else! Peter 3:3-4 affirms this, relating, "Your beauty should not come from outward adornment, such as elaborate hairstyles and the wearing of gold jewelry or fine clothes. Rather, it should be that of your inner self, the unfading beauty of a gentle and quiet spirit, which is of great worth in God's sight."
The Bottom Line on Attending Church
Here's the bottom line: God loves us and knows our challenges—every single one of them, including what may keep us from in-person church. He loves us as our Father, and desires any communication with us, ready to shower us with love and mercy should we take time to praise Him, repent of our sins, and pray for His direction in all matters of life. But, if we are able to attend church, we should. We are the body of Christ, and blessed to be so. We are connected to our Father and to each other in the most beautiful, sacred way. Try to picture us all as children in the pews, looking up to the Father together, connected physically and spiritually as we worship the one true God.
Or, as 1 Corinthians 12:26 says, "If one part suffers, every part suffers with it; if one part is honored, every part rejoices with it."
Photo Credit: ©Sparrowstock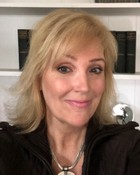 Deirdre Reilly is a writer and editor, and her commentary has appeared on various websites including CBN.com, FoxNews.com, and others. Her new book, "The Pretend Christian: Traveling Beyond Denomination to the True Jesus," details her own personal journey through doubt and fear into true belief. You can connect with Deirdre via www.deirdrereilly.com, or follow her on Twitter at @deirdrewrites.