The lockdown has been an excellent opportunity to try out schooling at home and many families are now contemplating home education, even after the lockdown ends.
Let's just say that home education is not a replication of the school system at home.
While some parents are feeling pressured to keep up with lessons provided online by schools during the pandemic, others are embracing the freedom that they have to spend time experiencing other constructive and enjoyable learning activities with their children. That is more like home education, as we know it.
We want you to give your children an educational experience that will set them up for success in life, not just get them through this schooling crisis. Education is not just about scoring well on tests and exams. It should be so much richer than that.
Perhaps you were not convinced about home education before but now circumstances are compelling you to reconsider this as a safer option. The pandemic has given you a wonderful opportunity to connect with your children in a new way.
We know from experience that being at home together all day also has challenging moments, but the challenges help us to grow. As two moms who have been homeschooling our own families for over 20 years as well as supporting others in our role as curriculum suppliers and consultants, we'd like to encourage and support you too as you journey through the ups and downs on this educational adventure.
Footprints is a trusted curriculum that can help you.
1. We help you shift your mindset.
We know it's a huge decision to take on the full responsibility of educating your children long-term, but you are the best person to do this, because you love your children unconditionally and will be highly motivated to find solutions to any challenges. We have a free online series called, Tips for Starting Homeschooling, which will answer questions, help you overcome your doubts and warn you about common pitfalls to avoid.
2. We offer you delightful, stress free learning materials.
We know that children love stories and that they benefit in so many academically significant ways if you read aloud together as a family. Instead of using textbooks only, we offer literature-rich curriculum packages that delight children and allow families with children of multiple ages to all learn together. We provide engaging stories that captivate children's attention and leave them begging you for more. Doesn't that sound so much better than nagging your kids to do their school work?
"My kids and I have absolutely loved following this beautiful curriculum and every homeschool family living in SA or SA expats should do this programme."

Simone Eichler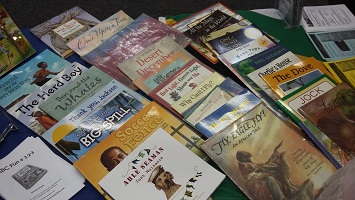 3. We provide quality resources from a company you can trust.

We didn't take a school curriculum and adapt it for distance education. We are homeschoolers, so we created the kind of learning programmes that we wanted for our own children. We wanted programmes that would give them a love of learning, a love of books and a love for South Africa. And since 2002 we have been delighting families who are also embracing this lifestyle of learning. Wouldn't you like to swap school fees and uniforms for stories, outings and learning adventures?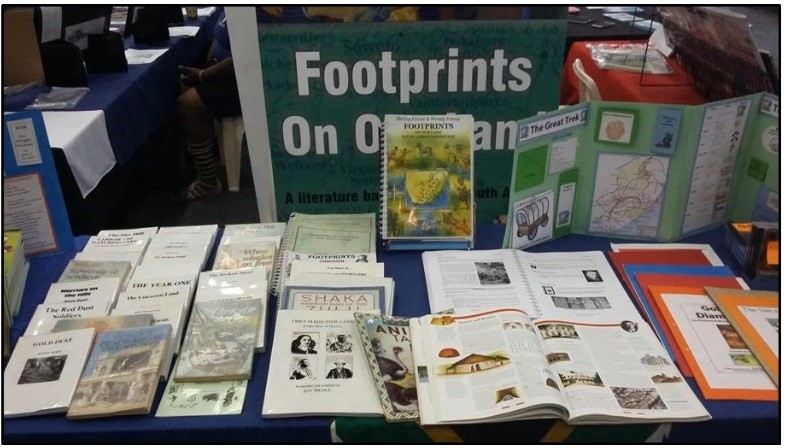 "It has been a delight to read of other's perspectives and experiences through the wonderful collection of literature, and I find a renewed understanding of our history."

Nadene Esterhuizen
4. We give you a method that works.
Instead of being stressed about preparing lessons or marking and grading them, our programmes give you everything you need at your fingertips. We provide guidance on how to seamlessly assess your children's progress on a daily basis. A test would be unlikely to tell you anything you don't already know about each child's abilities. Your children will enjoy learning in an atmosphere of fun and family-connection and best of all, you get to learn with your kids, the way you wish you'd been taught.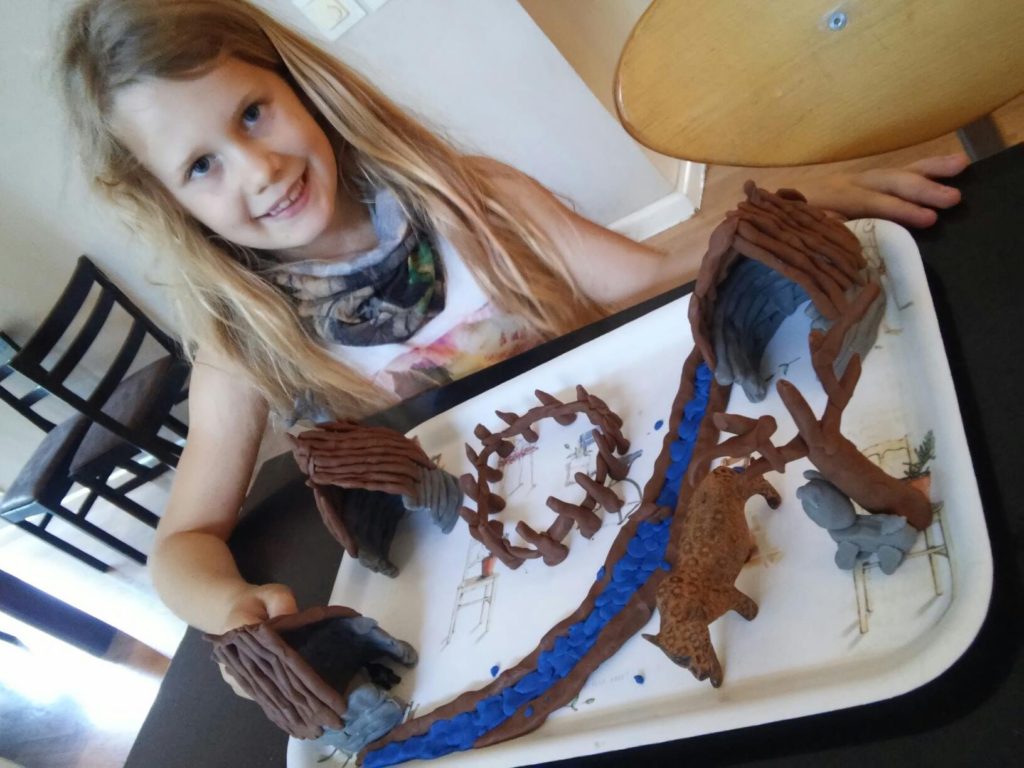 "We are doing Footprints on Our Land. You cannot go wrong. My boys LOVE the stories. And you can research the topics as much as you want. There are no time limits, you work at your own pace. "

Candice S.
5. We offer support so you never feel alone.
We have walked many homeschooling miles so we understand so much of what homeschooling parents experience, especially when they start out and are still inexperienced. We care for our customers and we offer support via our Facebook group. We are just an email or phone call away from our clients. You can also get support or answers to your questions via a private online video consultation (at a fee). We have strong connections in the home education community and can refer you if you need specific assistance with related matters such as legal questions, remedial help, high school options, activities in your area or other social support.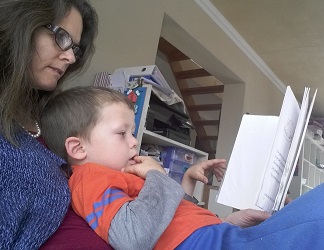 "After 10 years homeschooling, I have not found a nicer, or more lovely and relaxed approach to homeschooling that stirs up a love for learning like this programme does. "

Saskia Guy
6. You will experience the joy of home education without the stress of school.
We know that children thrive when they are free to learn at their own pace in a safe, loving environment. We help you create a customized learning experience that enables each child to progress academically, grow in character and self-confidence and reach their full potential. We support YOU as you learn and grow as a parent, who nurtures your children and ensures that this can happen efficiently.
With a tried-and-trusted Footprints package, you will feel confident and capable and your children will receive an education they will never forget.
View our resources below or contact us if you have questions or need support.