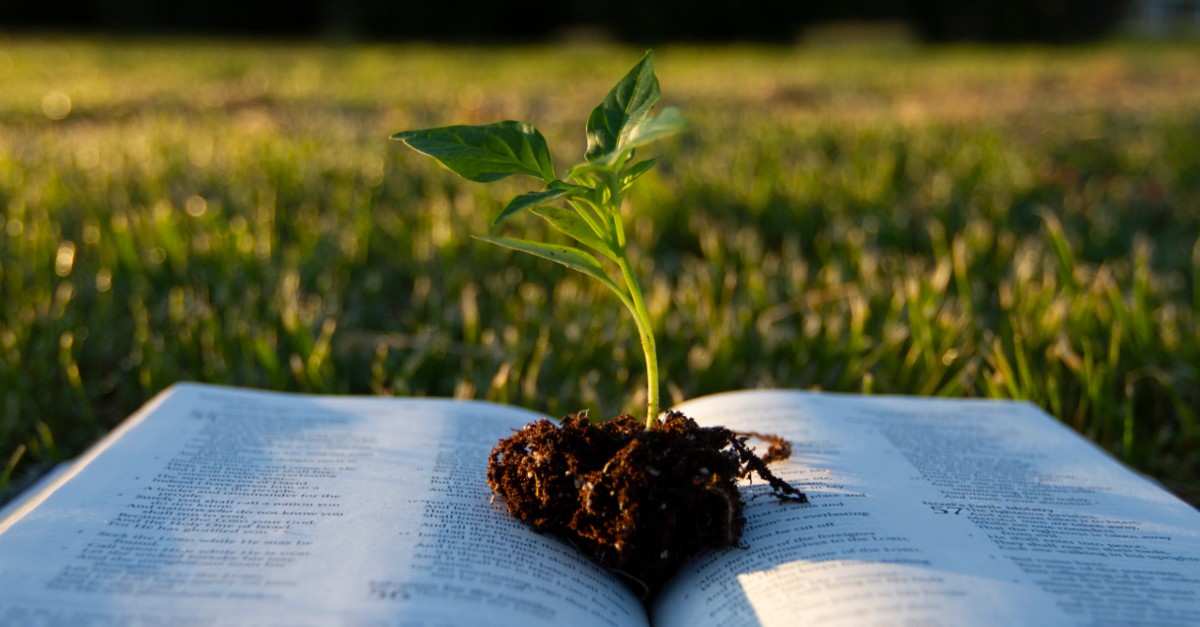 3. Christ Jesus Is Sitting at the Right Hand of the Father
"Now he is exalted to the place of highest honor in heaven, at God's right hand. And the Father, as he had promised, gave him the Holy Spirit to pour out upon us, just as you see and hear today" (Acts 2:33).
Who Jesus is reveals the full scope of our hope. He is fully man, and fully God. He is the Living Word of God. The Word made flesh. The apostle John, Jesus' best friend on this earth, wrote his Gospel account with the specific intent of making sure his readers know who Jesus is. He wrote:
"In the beginning the Word already existed. The Word was with God, and the Word was God. He existed in the beginning with God. God created everything through him, and nothing was created except through him. The Word gave life to everything that was created, and his life brought light to everyone. The light shines in the darkness, and the darkness can never extinguish it" (John 1:1-5).
Jesus is the Light of the world. He is our Hope. Through Him, we are given the Holy Spirit of the Living God, to live within us. The power of the Word of God is written on our hearts under the New Covenant, just as God promised it would be. "We must not sit and wait for Christ to return, but we should realize that time is short and we have important work to do," the NLT Life Application Study Bible explains. "Be ready to meet Christ anytime – even today – yet plan your course of service as though he may not return for many years."
Christ will indeed return. There has never been a promise the Lord God has not kept in full, but even Jesus does not know the time in which He will return. John wrote:
"Don't let your hearts be troubled. Trust in God, and trust also in me. There is more than enough room in my Father's home. If this were not so, would I have told you that I am going to prepare a place for you? When everything is ready, I will come and get you, so that you will always be with me where I am" (John 14:1-3).
Hope grows from the truth of who God is – the only True God: Father, Son, and Holy Spirit. Hope takes root in our hearts as we accept who Christ Jesus is and begin to follow Him, living our lives within His love. The world will be a mess. It will continue to get worse. Jesus warned, people will hate us because of Him. Let's not let it throw us, or steal the hope we have in Him. Instead, let's continue to look for rainbows in the sky …God's symbol of hope to us. Our hope for growth is rooted in who He is, and Whose we are.
Additional Source
The NLT Life Application Study Bible. Tyndale House Publishers. Carol Stream, IL. Copyright 2019.
More from this author
The Walk of Sorrow: A Good Friday Reflection
Tackling the Loneliness Epidemic with Scripture
Only through Christ Are We Made Complete

Photo credit: ©Getty Images/Romolo Tavani