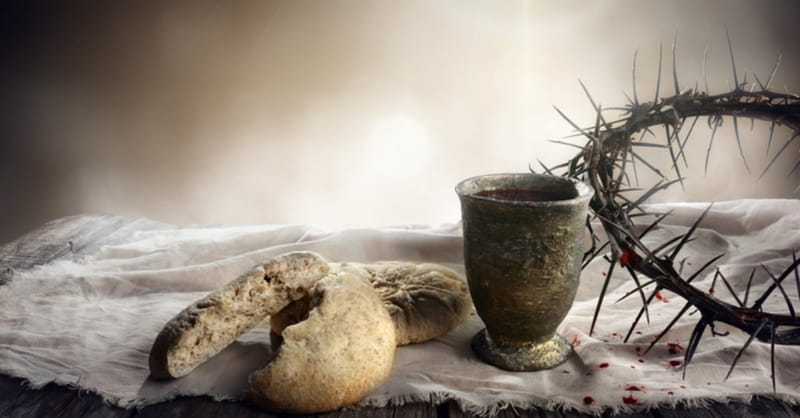 Day 8: Resurrection Sunday – He Is Risen Indeed!
Slide 8 of 8
The events of Resurrection Sunday are recorded in Matthew 28:1-20, Mark 16:1-8, Luke 24:1-53, and John 20:1-21:25.
Some of the women disciples went to the tomb to prepare Jesus' body with burial spices and oils, but they found that the stone had been rolled away and the body was missing. Luke 24:4-8 tells us,
"While they were perplexed about this, behold, two men stood by them in dazzling apparel. And as they were frightened and bowed their faces to the ground, the men said to them, "Why do you seek the living among the dead? He is not here, but has risen. Remember how he told you, while he was still in Galilee, that the Son of Man must be delivered into the hands of sinful men and be crucified and on the third day rise." And they remembered his words, and returning from the tomb they told all these things to the eleven and to all the rest."
He was not there. He is risen! But Jesus wasn't a martyr for a cause as Ramsey explains, "No one took his life from him. He laid it down. For whom? For his flock, his people." He continues,
"Easter says of Jesus, 'He meant it! He meant to lay down his life for you. And as surely as he has taken it up again, he knows you and loves you.'"
To read Russ Ramsey's article in its entirety please visit TheGospelCoalition.org.
The life, death, and resurrection of Jesus was not an accident, it was full of purpose for God's glory and our salvation.
Reflect on these eight days of Easter during this year's Holy Week, and read the Scriptures prayerfully with purpose. Share this wonderful truth with your family and friends as you prepare for Easter.
Based on the article "The 8 Days of Easter: What You Need to Know."
Photo credit: ©GettyImages/Boonyachoat