9. In Memoriam
Slide 9 of 9
Jack Van Impe – Controversial yet wildly popular end times televangelist Jack Van Impe died in mid-January at the age of 88. Van Impe – often referred to as the "walking Bible" for his expansive memorization of Bible verses – first gained popularity through his television show Jack Van Impe Presents in the late 80s and 90s. The show – which starred both him and his wife Rexella – featured a controversial segment of the couple analyzing current news headlines through the lens of the second coming and end-times prophecies. The show would eventually get dropped by Christian TV network Trinity Broadcasting Network but would continue on independently. The last episode of Jack Van Impe Presents aired on January 10, 2020, shortly before Impe's passing.
Kobe and Gianna Bryant – Basketball star Kobe Bryant, 41, his 13-year-old daughter Gianna and seven others tragically died in a helicopter crash on January 26. Bryant and the group were heading to a youth basketball tournament in Calabasas, California when their helicopter slammed into a hillside. Heavy fog draped the region at the time of the crash. In his life, Bryant was a basketball legend. He played 20 seasons with the LA Lakers, won 5 championship rings and finished with 33,643 career points. His late daughter was also a budding basketball star.
Bishop Barbara Harris – Retired Bishop Barbara Harris, the first woman to be ordained and consecrated as a bishop in the worldwide Anglican Communion, died on March 13 at the age of 89. Harris served as an assisting bishop in the Episcopal Diocese of Massachusetts from 1989 until she retired in 2002. She later served as assisting bishop in the Diocese of Washington from 2003 to 2007. She died in hospice care.
Joseph Lowery – Rev. Joseph Lowery, a civil rights leader who worked closely with Rev. Dr. Martin Luther King Jr., died on March 27 at the age of 98. For five decades, Lowery, a United Methodist clergyman, was involved in advocacy work. He worked to desegregate buses, protest apartheid, and draw attention to the global AIDS crisis. Alongside Dr. King, Lowery co-founded the Southern Christian Leadership Conference and served as its president for 20 years.
Troy Sneed – Grammy-nominated Gospel singer, writer, and producer Troy Sneed died from COVID-19 related complications on April 27. He was 52.
Sneed released seven solo albums during his music career. His songs "My Heart Says Yes" and "Work It Out" both became hits, reaching the No. 2 spot on the Billboard gospel chart.
Sneed also helped form the musical group Youth For Christ, which welcomed members ages 12 to 18 from the Georgia Mass Choir. Sneed received his sole Grammy nomination for their 1999 album, Higher.
Little Richard – Rock 'n' roll pioneer Richard Wayne Penniman, known famously as Little Richard, died on May 9 at the age of 87.
The Rockstar succumbed to bone cancer.
According to AP News, throughout the course of his career, Little Richard sold more than 30 million records globally. He, along with Chuck Berry and Fats Domino also played a prominent role in breaking through the racial injustices in the music industry. In 1986, Penniman was inducted into the inaugural Rock and Roll Hall of Fame.
Ravi Zacharias – Christian author and apologist Ravi Zacharias died on May 19 at the age of 74.
According to a press release from Ravi Zacharias International Ministries, Zacharias died in his Georgia home on Tuesday morning after a short battle with cancer. In 1984, Zacharias established Ravi Zacharias International Ministries, a ministry group that works to this day to share the gospel around the world. Through the ministry, Zacharias was able to share the Gospel in more than 70 countries. He is also the author of over 30 books. In recent months, Zacharias has become the center of controversy. Not long after his death, several accusations of sexual misconduct were levied against the late minister. RZIM launched several investigations into the allegations and in December, a preliminary report disclosed that Zacharias did indeed engage in sexual misconduct.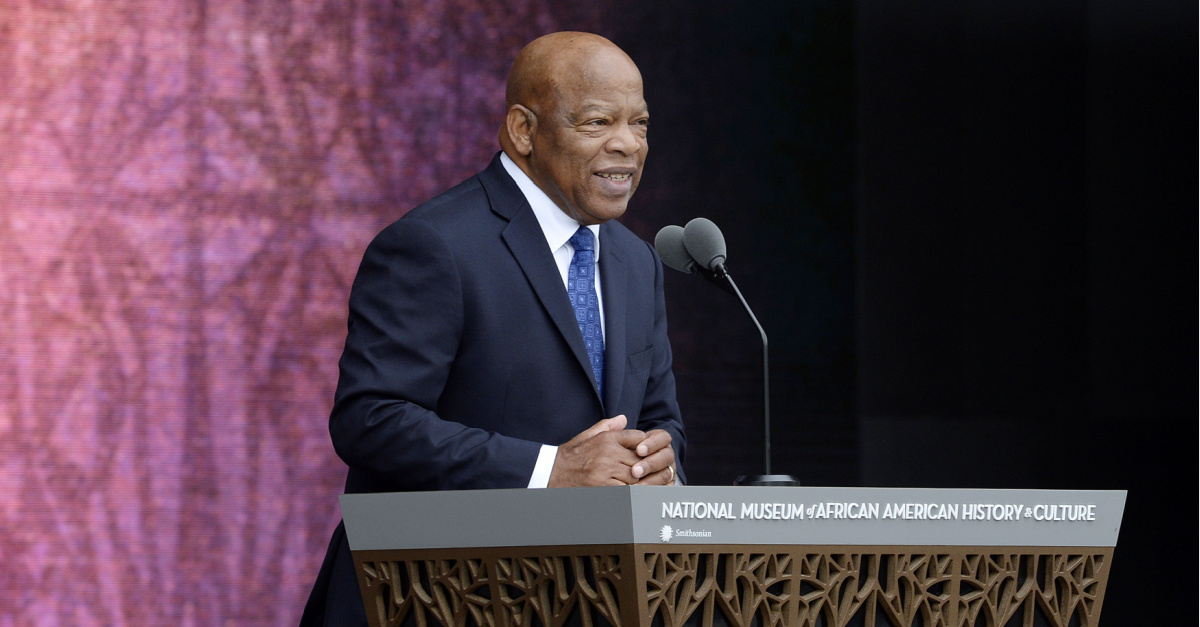 John Lewis – U.S. Representative and Civil Rights activist John Lewis died on July 17 after a six-month battle with pancreatic cancer. He was 80.
Lewis had served as the U.S. Representative for Georgia's 5th Congressional District for more than 30 years. He was part of the lunch counter sit-ins, the Freedom Riders and was a keynote speaker at the 1963 March on Washington.
After being elected to the House in 1987, Lewis worked in Congress to help improve and expand access to education and health care.
In 2011, Lewis was awarded the Presidential Medal of Freedom from President Barack Obama.
Rev. C.T. Vivian – A minister and Civil Rights activist, Rev. C.T. Vivian died in Atlanta, Georgia on July 17 at the age of 95. Vivian, who worked alongside Dr. Martin Luther King, Jr., participated in the successful nonviolent protests against segregated lunch counters in Peoria, Illinois, in 1947. The Missouri native would go on to become part of King's executive staff at the Southern Christian Leadership Conference in Atlanta. Vivian, who never stopped advocating for racial equality, would serves as the president of SCLC in his late 80s.
J.I. Packer – Arguably one of the most influential theologians of the age, J.I. Packer, the author of Knowing God, died on July 17 at the age of 93. Packer served as a professor at Regent College in Vancouver, British Columbia from 1979 until 2016. In his lifetime, Packer authored more than 40 books, many of which were assigned and read in Christian colleges and seminaries around the world.
Chadwick Boseman – Christian and Influential actor Chadwick Boseman passed away on August 28 after a years-long battle with colon cancer. He was 43. The Black Panther star was an outspoken Christian who attended church regularly and dedicated much of his time to charity work. Just before his untimely death, Boseman, who grew up in Anderson, South Carolina, donated $4.2 million worth of personal protective equipment to hospitals serving the Black community amid the COVID-19 pandemic.
Ruth Bader Ginsburg – Supreme Court Justice Ruth Bader Ginsburg died on September 18 in her Washington D.C. home. She was 87 years old.
According to an announcement from the Supreme Court, Ginsburg's death was caused by complications from her metastatic pancreatic cancer. Ginsberg was appointed to the Supreme Court by President Bill Clinton in 1993. The Cornell graduate quickly became an icon among many liberal feminists. In 1996, she wrote the majority opinion ordering the Virginia Military Institute to allow women into the school. Ginsburg was also a vocal pro-abortion advocate and an advocate for equal pay for women.
Bishop Rance Allen – A Gospel Music Hall of Fame inductee, Bishop Rance Allen died on October 31 at the age of 71.
In 1969, Allen formed the Rance Allen Group with two of his brothers, Thomas and Steve. In 1971, after signing with Stax Records, the group released their first gospel album, "Truth Is Where It's At." The "Something About the Name Jesus" singer was nominated for five Grammys.
Alex Trebek – Jeopardy! host Alex Trebek passed away on November 8 after battling pancreatic cancer. He was 80. Trebek was a 7-time Daytime Emmy winner, a National Academy of Television Arts and Sciences Lifetime Achievement Award recipient, Guinness World Records holder for the most episodes of a game show hosted by the same presenter, a recipient of a Hollywood Walk of Fame star and a member of the Broadcasting & Cable Hall of Fame. In 2011, Trebek also received the Peabody Award for "encouraging, celebrating and rewarding knowledge." The late L.A. resident is also the author of the best-selling book, The Answer Is…: Reflections on My Life, in which he details his cancer journey.
Bishop Harry Jackson Jr. – Senior pastor of the Maryland-based Hope Christian Church, Bishop Harry R. Jackson, Jr. passed away on November 9 at the age of 66. Jackson was the founder and chairman of High Impact Leadership Coalition, a group that teaches church leaders different tactics for improving their surrounding communities. He is also the author of several books including High Impact African American Churches, which he co-wrote with veteran researcher and founder of the Barna Group, George Barna. Further, Bishop Jackson was known as a conservative political figure and served as an evangelical advisor to President Trump.
William Bobby McClain – United Methodist Church leader and Civil Rights activist Rev. William Bobby McClain died on November 18 at the age of 82.
McClain was a pastor and professor who created the groundbreaking hymnal "Songs of Zion." He was also a founding member of the group that organized Black Methodists for Church Renewal. During the 1960s, McClain worked alongside Dr. Martin Luther King, Jr. in the fight for racial equality. Also during that time, he preached at Haven Chapel Methodist Church in Alabama.
McClain, who earned his Ph.D. from Boston University School of Theology, would go on to teach at several prominent Christian schools and Seminaries, including Wesley Theological Seminary where he served for 34 years.
Photo courtesy: Jack Van Impe Facebook Page
In-text photo courtesy: ©Getty Images/Pool