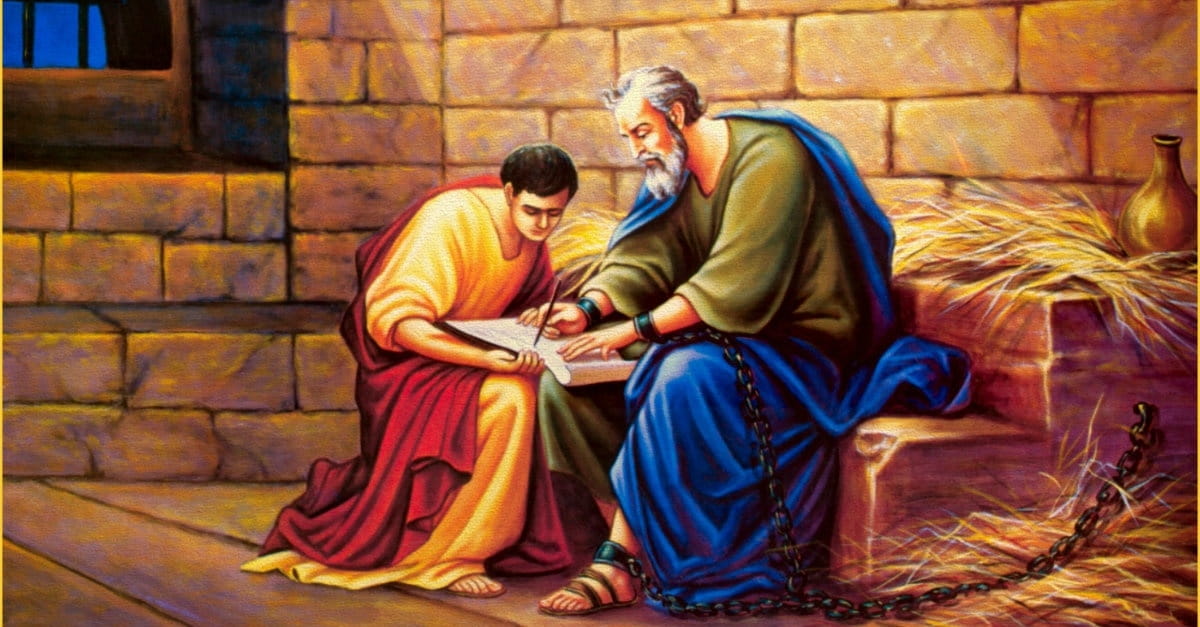 Okay, I know what you're thinking after just reading the title: how can a believer even entertain the idea of the Apostle Paul as a failure?! How can anyone who's spent any amount of time studying the New Testament have anything but strong admiration for this great missionary?
But stay with me for a moment and consider this: if you took a group from your church on a foreign mission trip and you ended up in jail… or shipwrecked… or if some of your group decided to break off from the rest… how would you define your trip, or your leadership?
Truth is, when we take a step back and look at what we consider failure in ministry today, we may be surprised at what we see. To determine whether Paul was a missionary failure, we must first define what we consider to be a missionary success. Which raises a very good question: what is it that truly defines success?
One thing we all have in common is that every one of us wants to be successful. There is an undeniable need in all of us to not only feel that we are successful, but to also be considered successful by others. Even the most humble of us hopes for an impressive resume of accomplishments to hold forth as evidence of a life well lived.
In our society, many criteria define what we consider to be success: wealth, titles, power, a perfect image, 'followers' and 'likes' on social media are all often near the top. We judge success by many different standards, but surely being shipwrecked and thrown in prison are not on that list. But… should they be? Do we really look at ministry success any differently than we currently look at any other type of worldly success? If there are better measures to success, what are they?
Taking a closer look at the life of Paul, what we see is quite uniquely different from what we typically call "successful" today. In fact, Paul took the opposite path of what we would often consider successful, running headlong into seeming failure. His life prior to knowing Christ was one of respect, power, and religious authority, yet it was only in giving up these things and taking up a life of a church-planting missionary whatever-may-come that he found true success and purpose.
As a new leader in the church, Paul found himself in unique territory. To the Gentiles he was merely a Jewish babbler talking about foreign gods (Acts 17:18). To the Jewish leaders, he had become a blasphemer who was profaning the temple and breaking the laws of God (Acts 21). To some Christians, he was a disappointment who was not as impressive in person as he was in his letters (2 Corinthians 10:10).
Paul was imprisoned on more than one occasion, beaten, shouted down, run out of cities, sent to face trial in Rome, and eventually executed. So how can a man who "had it all" and gave it up for this be considered a success?
The answer is strikingly simple. Paul's measure of success was to serve a kingdom that is not of this world. He strove to follow the mindset put forth by John the Baptist that Christ must become greater, and we must become less.
But is this what we look for in leaders today, and is this the type of leader we aspire to be?
If what we are impressed by is fame and fortune, we must consider Paul a failure.
If we strive to be the 'next big thing' in ministry, or we feel that we must be bigger and better and brighter if we ever hope to be effective in reaching lost souls for Christ, we have succumbed to a lie and must consider Paul a failure.
If what we boast in is numbers and buildings and celebrity and the things that merely mirror a worldly version of success, we must consider Paul a failure.
However, if we adopt a Kingdom perspective, it is easy to see that Paul was a smashing success! He heeded the words of Christ that "The least shall be the greatest." He chose to daily take up his cross and follow Jesus, even when that cross led him to humiliation, to shipwreck, and eventually to prison and death.
For even as a prisoner in a shipwreck, Paul proclaimed Christ. When being publically shamed, beaten and humiliated, he proclaimed Christ. The Apostle was essentially a broken record in any and every situation, whether in plenty or in want, in chains or free, proclaiming Christ loudly and boldly in such a way that no one who encountered him could move on without hearing the Gospel. Filled with the Holy Spirit, and determined to live his life in such a way that honored God alone, Paul is the highest example of missionary success.
Paul wrote to the Corinthians, "If I must boast, I will boast of the things that show my weakness (2 Corinthians 11:30). He explained, "I will boast all the more gladly of my weaknesses, so that the power of Christ may rest upon me. For the sake of Christ, then, I am content with weaknesses, insults, hardships, persecutions, and calamities. For when I am weak, then I am strong" (2 Corinthians 12:9-10).
If Paul can be considered a failure, may we all be that same kind of failure, so that we may also be able to say, "I have fought the good fight, I have finished the race, I have kept the faith. Henceforth, there is laid up for me the crown of righteousness, which the Lord, the righteous judge, will award to me on that Day, and not only to me but also to all who have loved his appearing" (2 Timothy 4:7-8).
As a writer and musician, Jason Soroski strives to communicate in a way that is insightful, meaningful, relevant, and mindful of the small things that we may otherwise overlook in our everyday lives. He effectively taps into his experiences as a worship pastor, classroom teacher, husband, and homeschooling father of five to relate poignant stories from real-life experiences. Jason holds an M.Ed. from Missouri Baptist University, has been featured in various print and web publications, and currently resides in Houston, TX. Read more from Jason at his blog The Way I See It.
Publication date: January 12, 2016